Ingredients
9 egg whites
450g Siúcra Caster Sugar
3 tsp white vinegar
1½ tbsp cornflour
For the filling
250g raspberries
½ lemon, juiced
50g Siúcra Caster Sugar
800ml cream, whipped
1 small bunch of fresh mint
Instructions
1. Preheat the oven to 120°C/100°C fan/gas mark ½. Line three baking trays with parchment paper.
2. Use an electric mixer to whisk the egg whites in a clean, dry bowl for a few minutes until soft peaks form. Gradually add Siúcra sugar, one tablespoon at a time, beating well after each addition, until the meringue is thick and glossy, and the sugar has dissolved. Rub a little meringue between your fingers, if it's still gritty, continue to whisk until sugar dissolves. Add the vinegar and cornflour and fold until just combined.
3. Pipe the meringue mixture evenly onto your baking trays, creating circular shapes that decrease in size - the largest one should be 20cm, the middle one should be 15cm and the smallest one should be 10cm. For the top, simply pipe a small meringue. The two smallest layers should be able to share a baking tray.
4. Bake in the oven for 1½ hours or until dry to the touch. Check on your meringues after an hour to make sure some layers aren't browning too much. Turn off the oven and leave the pavlova inside, with the door ajar, to cool completely.
5. To make the compote, combine half of the raspberries with the lemon juice and the caster sugar in a saucepan. Cook over a medium heat for five minutes until the sugar has dissolved and the fruit has softened. Set aside to cool.
6. When your pavlova and compote are completely cool, then you can start assembling. Place the largest layer of the meringue on a serving plate. Dollop with whipped cream, top with a few tablespoons of the compote and and sprinkle with raspberries. Top with the next meringue layer and repeat this same step two more times.
7. Once you've placed the final meringue on top, decorate the outside with a few sprigs of fresh mint and the remaining raspberries.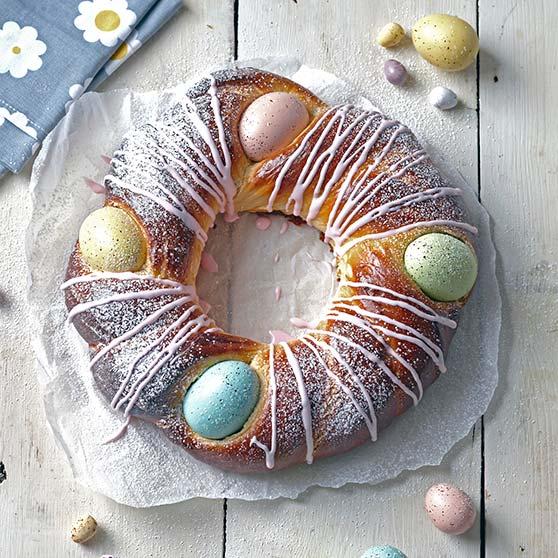 Easter Eggstravganza
Here you can find both satisfying and sweet treats for a very happy Easter weekend.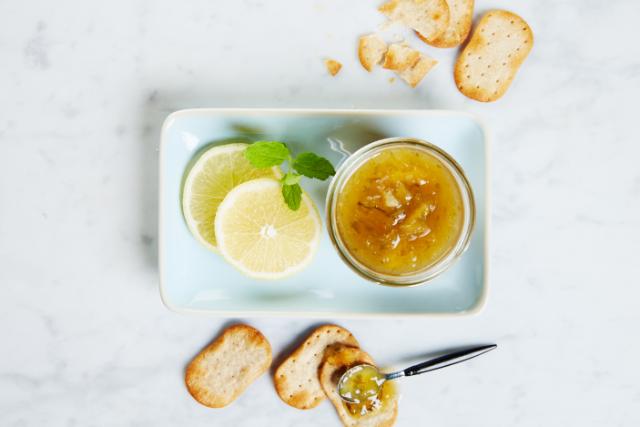 Time for citrus
Is there anything better than to start the morning with homemade marmalade on your toast. Let the season's citrus fruits inspire you.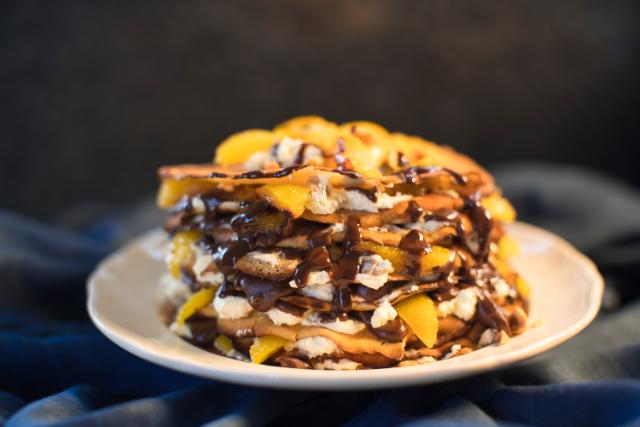 Perfect Pancakes
Inspired by the Japanese breakfast staple, Puffed Pancakes with Strawberries, Cinnamon Syrup and Lemon Cream, served warm and straight from the pan are sure to be a winner with all the family.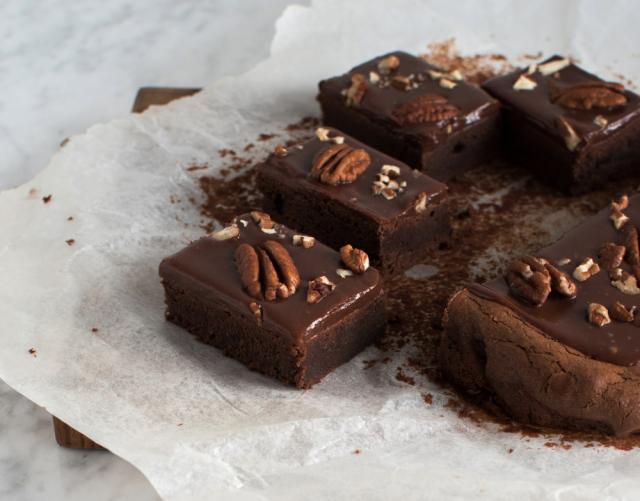 Delicious chocolate
Mmm! What could be better than a rich, sumptuous chocolate cake to lift the spirits – either as an indulgent treat or to round off a meal.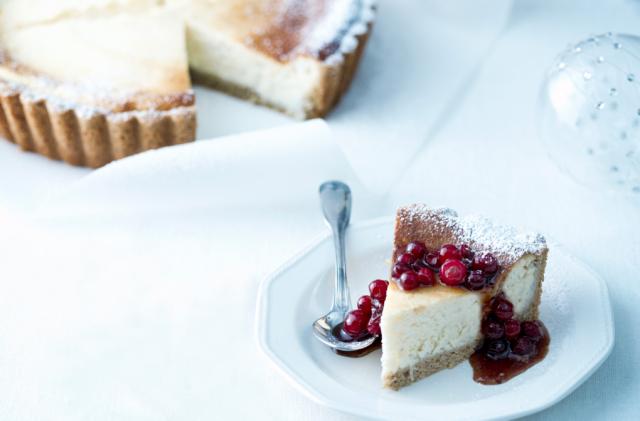 Cheesecakes of every kind
How about serving up a creamy, tangy cheesecake rather than a regular cake at your party? Cheesecakes come in many different variations, forms and flavours.