Spicy Chicken, Coriander and Radish Sandwich Towers
Siúcra and Catherine Fulvio's recipe for Spicy Chicken, Coriander and Radish Sandwich Towers are perfect for a high tea or a special event this summer season. Dainty and flavourful, everyone loves to indulge in tiny bites of traditional tea sandwiches and this is the perfect recipe to create for your guests!
Rating (0 ratings)
Ingredients
For the chicken
5 shallots, finely sliced
1 green Chilli, finely chopped (more if you prefer hotter)
½ tsp turmeric
2 tsp Siúcra Rich Dark Sugar
½ tsp paprika
2 large chicken fillets, sliced in half
100ml chicken stock
3 garlic cloves, skin left on
1 tbsp olive oil
50g diced pancetta
For the pickle
8 radishes, thinly sliced
2 tsp pink peppercorns
½ tsp mustard seeds
125ml apple cider vinegar
80g Siucra caster sugar
1 tsp salt
2 pieces of orange zest
100ml mayonnaise
½ tsp paprika
½ lemon, juice only
A few sprigs of coriander, chopped
Iceberg lettuce leaves, torn
2 loaf pumpernickel loaves (you will need 36 small discs of bread)
Small skewers, for the sandwiches
Coriander leaves, to decorate
Instructions
Preheat the oven to 180C/fan 160C/gas 4.
Line the base of a muffin tray with discs of parchment paper and brush the tin generously with melted butter.
To prepare the chicken
Preheat the oven to 180C/fan 160C/gas 4.
Heat an ovenproof frying pan with a little oil, add the shallots and sauté for about 4 minutes until softened but not brown.
Add the Chilli, turmeric, rich dark sugar and paprika and sauté for 1 minute before adding the chicken fillets. Brown the chicken lightly on all sides.
Pour in the stock and bring the boil.
Place the garlic cloves into the pan and transfer to the oven.
Cook for about 18 to 20 minutes until fully cooked. Basting and turning from time to time.
Remove the garlic when cooked. When cool, peel the skin off and add to the mayonnaise. Stir in well and set aside.
Heat a frying pan over a medium heat and add the pancetta, fry until crispy. Set aside.
Once the chicken is cooked, remove from the oven, cool and shred.
To make the radish pickle
Place the peppercorns, mustard seeds, vinegar, sugar, salt and orange zest in a small saucepan and heat until the sugar dissolves. Add the radish slices and remove from the heat to cool completely.
Add the shredded chicken to the garlic mayonnaise, season with salt and freshly ground black pepper and some lemon juice to taste. Add the chopped coriander and the crispy pancetta.
To make up the sandwiches
Shape the bread using a small round cutter – you will need 36 rounds, place 24 pieces on a board.
Spread each slice of bread with chicken mayonnaise and slices of radishes and lettuce leaves. Place half of the sandwiches on top of the others and top with the other pieces of rye bread. Push a skewer through each sandwich and place on a platter ready for serving.
To serve
Garnish with coriander leaves
Recipe supplied by Catherine Fulvio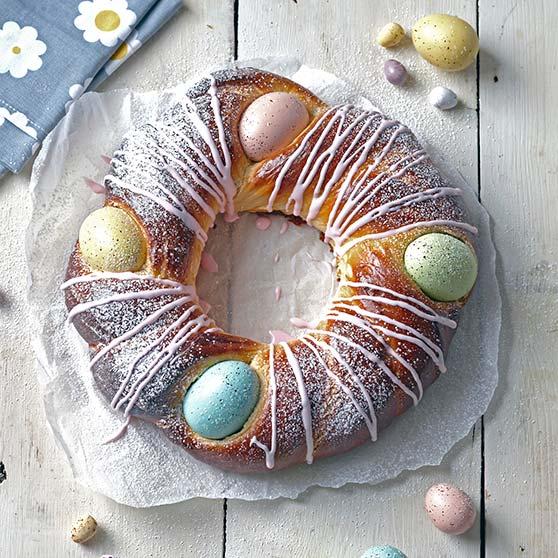 Easter Eggstravganza
Here you can find both satisfying and sweet treats for a very happy Easter weekend.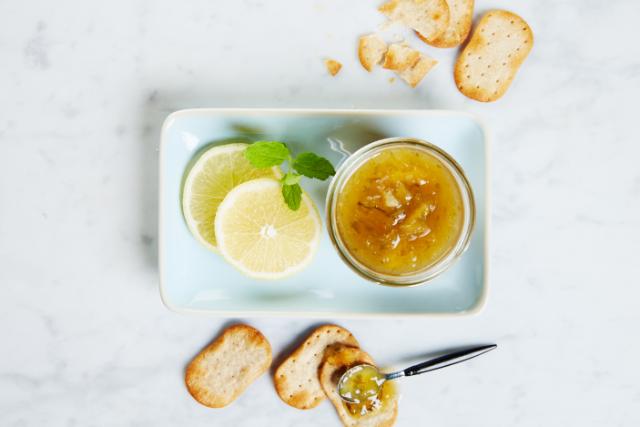 Time for citrus
Is there anything better than to start the morning with homemade marmalade on your toast. Let the season's citrus fruits inspire you.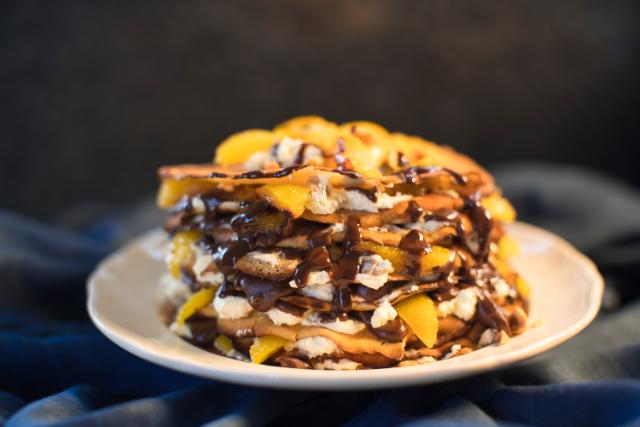 Perfect Pancakes
Inspired by the Japanese breakfast staple, Puffed Pancakes with Strawberries, Cinnamon Syrup and Lemon Cream, served warm and straight from the pan are sure to be a winner with all the family.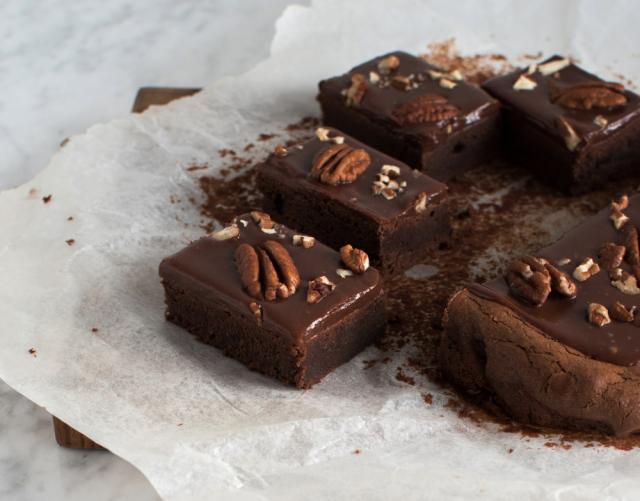 Delicious chocolate
Mmm! What could be better than a rich, sumptuous chocolate cake to lift the spirits – either as an indulgent treat or to round off a meal.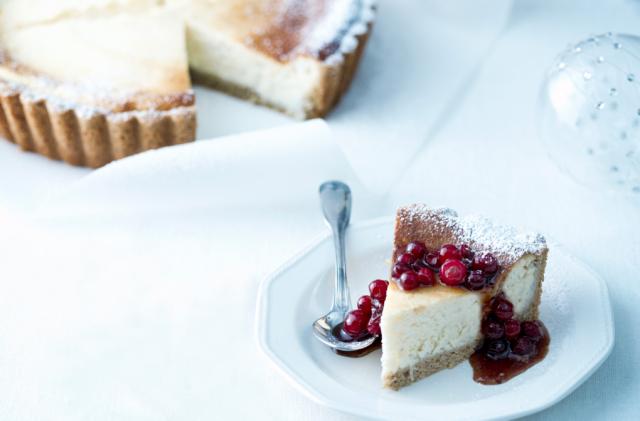 Cheesecakes of every kind
How about serving up a creamy, tangy cheesecake rather than a regular cake at your party? Cheesecakes come in many different variations, forms and flavours.