Ingredients
125g butter, softened
100g Siúcra Brown Sugar
4 tbsp golden syrup
1 egg
250g plain flour, plus extra for dusting
1 tsp baking powder
1/2 tsp bicarbonate of soda
1 tsp cinnamon
2 tsp ground ginger
1 pinch of nutmeg
1 pinch of salt
For the icing
1 egg white
150g Siúcra Icing Sugar, sifted
Instructions
In a bowl, cream the butter and Siúcra brown sugar together. Add the golden syrup and egg and beat until well combined.
In a separate bowl, sift together the remaining ingredients and stir.
Add the dry ingredients to the wet and mix to combine thoroughly. Wrap the dough in cling film and refrigerate for one hour.
Preheat the oven to 170°C/150°C fan/gas mark 3. Remove the dough from the fridge and knead on a well-floured work surface until just soft.
Roll out to ½cm thick and cut into desired shapes using a biscuit cutter. Place on three large parchment paper lined baking trays. (Bake two trays at a time in the oven)
Bake for about 15 minutes or until golden brown. Leave the biscuits to cool on the baking tray for five minutes, then transfer to a wire rack to cool completely.
To make the Siúcra icing, beat the egg white until soft peaks form. Gradually beat in the icing sugar until stiff.
Transfer the icing into a piping bag (or a plastic bag with a small corner snipped off) and decorate your cooled biscuits to your liking.
Test Kitchen Tip: Use the pointed end of a wooden skewer or cocktail stick to fix or shape any icing mishaps.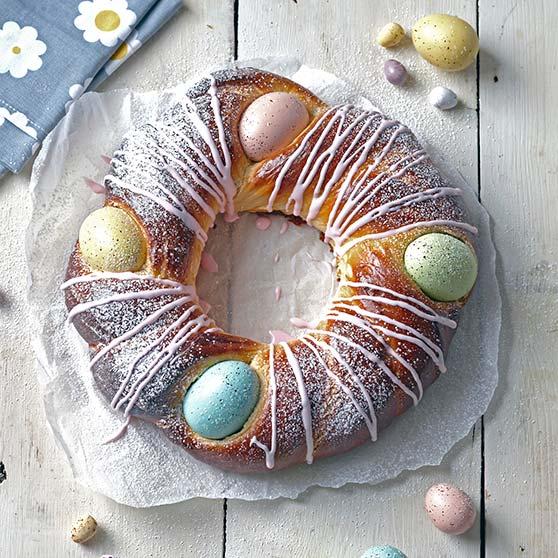 Easter Eggstravganza
Here you can find both satisfying and sweet treats for a very happy Easter weekend.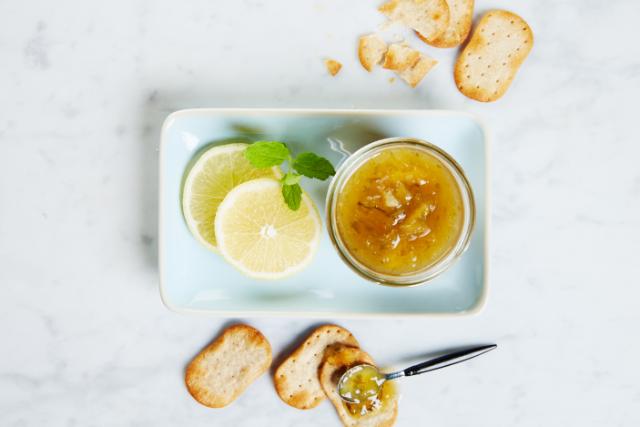 Time for citrus
Is there anything better than to start the morning with homemade marmalade on your toast. Let the season's citrus fruits inspire you.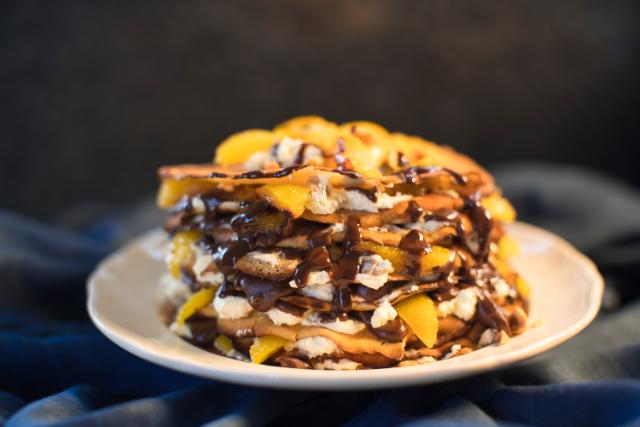 Perfect Pancakes
Inspired by the Japanese breakfast staple, Puffed Pancakes with Strawberries, Cinnamon Syrup and Lemon Cream, served warm and straight from the pan are sure to be a winner with all the family.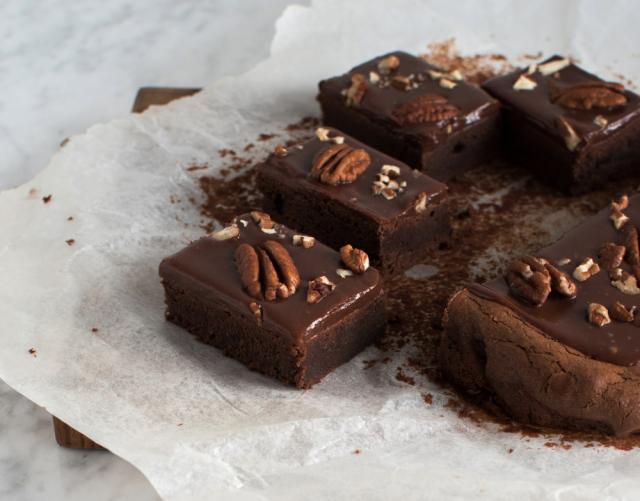 Delicious chocolate
Mmm! What could be better than a rich, sumptuous chocolate cake to lift the spirits – either as an indulgent treat or to round off a meal.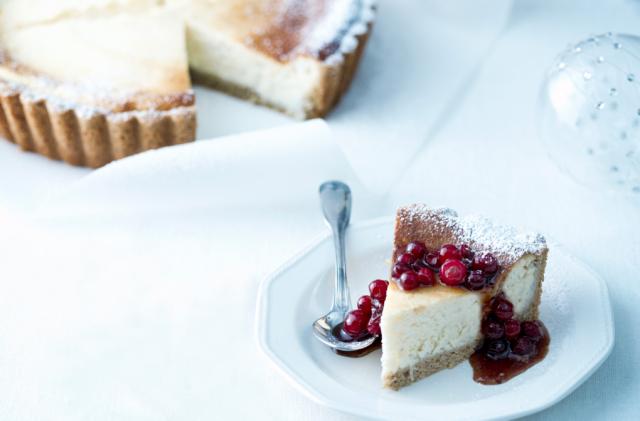 Cheesecakes of every kind
How about serving up a creamy, tangy cheesecake rather than a regular cake at your party? Cheesecakes come in many different variations, forms and flavours.