Ingredients
500g readymade puff pastry
A little plain flour - for rolling
250ml double cream
12 tablespoons raspberry jam
16 tablespoons Siúcra icing sugar
2-3 tablespoons cold water
For the custard
250ml whole milk
3 large egg yolks
70g Siúcra caster sugar
2 level tablespoons cornflour
1 teaspoon vanilla extract
Instructions
Preheat the oven to 200 °C/ 400 °F / Gas Mark 6
On a lightly floured surface, roll out a large 14″x9″ rectangle of puff pastry. Then cut 12 even pieces and place on a baking tray lined with parchment paper. Lightly prick with a fork then allow to rest for 20 minutes in the fridge.
Bake the puff pastry for 10 to 15 minutes until risen and golden brown. Transfer into a wire rack, to cool completely.
To make the custard. In a saucepan heat the milk and bring to the boil. In a bowl beat the egg yolks, sugar and cornflour together until pale. Then pour the hot milk onto the egg mixture, and stir. Pour it into a clean saucepan. Whisk constantly over a high heat until the custard begins to thicken, continue whisking for one minute. Spoon the custard into a bowl and cover with cling film. Leave to cool and then place in the fridge.
Whip the cream until thick. Cut the puff pastry in half horizontally. Spread one tablespoon of raspberry jam on the bottom of the pastry. Then add a layer of custard, cream and top with the remaining puff pastry.
Mix the icing sugar in a bowl with enough water to make a runny icing. Then drizzle on top of the pastry.To give the puff pastry a shiny look brush with egg wash before baking.
Cook the puff pastry in advance and store in an air tight container
Recipe provided by Louise Lennox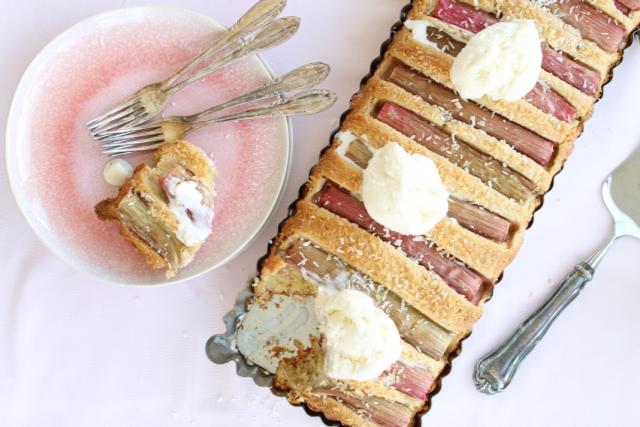 Time for rhubarb
Rhubarb crumble is a classic, but there are many other delicious uses for rhubarb. Let our recipes inspire you!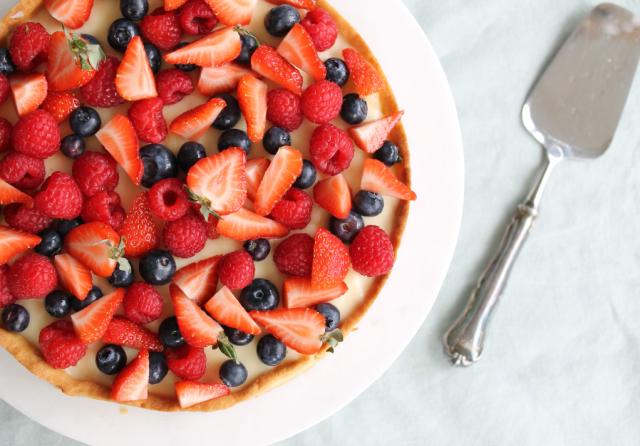 Bake with Summer berries
A pie or cake filled with fresh, tangy berries goes perfectly with afternoon coffee. Make the most of the summer berries and celebrate the holidays!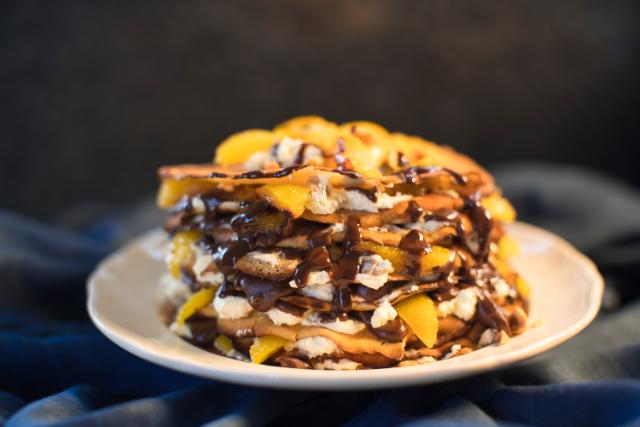 Perfect Pancakes
Inspired by the Japanese breakfast staple, Puffed Pancakes with Strawberries, Cinnamon Syrup and Lemon Cream, served warm and straight from the pan are sure to be a winner with all the family.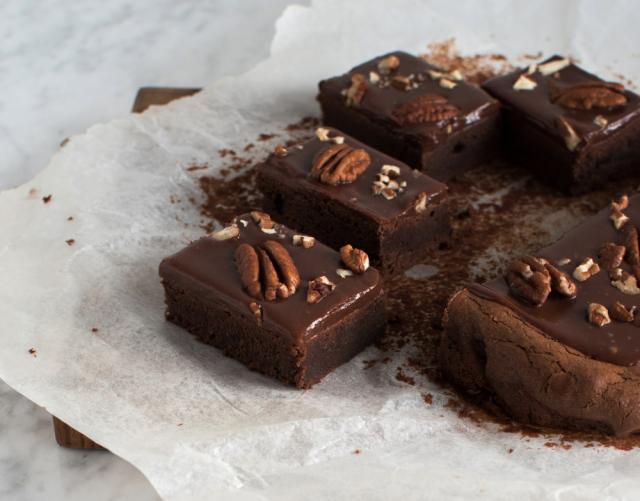 Delicious chocolate
Mmm! What could be better than a rich, sumptuous chocolate cake to lift the spirits – either as an indulgent treat or to round off a meal.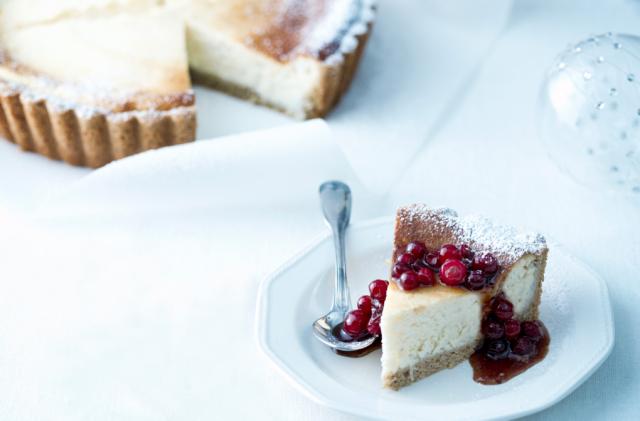 Cheesecakes of every kind
How about serving up a creamy, tangy cheesecake rather than a regular cake at your party? Cheesecakes come in many different variations, forms and flavours.