Ingredients
For the cookies
240ml extra-virgin olive oil
2 tsp vanilla extract
130g Siúcra caster sugar
130g Siúcra brown sugar
1⁄2 tsp salt
1 large egg
250g plain flour
1⁄2 tsp bicarbonate of soda
200g dark chocolate chips
Sea salt
For the ghosts
300g Siúcra icing sugar
8-10 tsp water
24 marshmallows
25g dark chocolate, melted
Instructions
Preheat the oven to 180 °C/160 °C fan/gas mark 4. Line two large baking trays with parchment paper.
In a mixing bowl, combine the olive oil, vanilla, caster sugar, brown sugar and salt. Mix until smooth.
Add the egg and mix until completely smooth again. Add the flour and bicarbonate of soda. Mix until just incorporated with no visible dry spots of flour. Fold in the chocolate chips.
Use your hands to shape the batter into balls of around two tablespoons each. Place on the prepared baking trays, spaced at least 4-5cm apart.
Use the palm of your hand to gently flatten the balls very slightly, then sprinkle with a little sea salt.
Bake for 10 minutes until the edges of the cookies are golden brown. Allow to cool on the baking trays for five minutes, then transfer to a wire rack to finish cooling to room temperature.
To make the icing, sift your icing sugar into a bowl and gradually add in your water, 1-2 teaspoons at a time, mixing after each addition until you get a thick, pourable consistency.
Dip the bottom of each marshmallow into the bowl of icing and place, icing side down, on top of each cookie so that they stick in place. Use a spoon to carefully pour the icing over the marshmallows, making sure they are completely covered and that some icing is dripping down onto the cookies.
Using a cocktail stick, dot the melted dark chocolate onto the marshmallow ghosts to draw two eyes and a mouth.
TEST KITCHEN TIP: To save on time, you can use your favourite store-bought cookies instead of making them from scratch.
Christmas baking
Baking for Christmas is always something special. This is the one safe haven that always seems to cling to tradition. But perhaps you would like to try something different for a change… you might find yourself a new favourite goodie this year!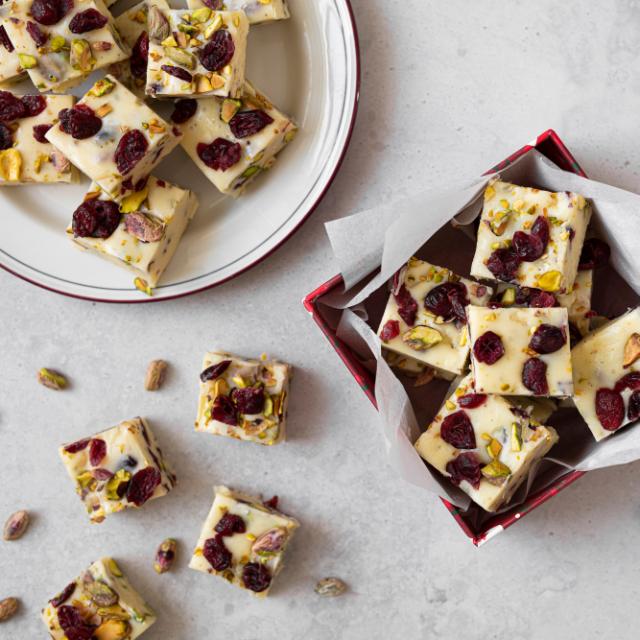 Christmas goodies
For many, Christmas wouldn't be complete without sweet treats. Put out homemade toffees, chocolates and truffles for everyone to enjoy. Whether you want the most classic Christmas treats or more advanced alternatives, we've got the recipe.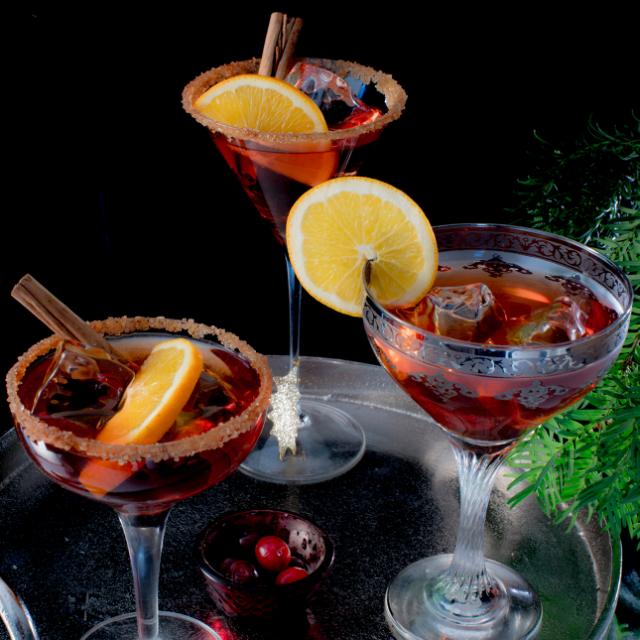 Christmas drinks
The Christmas holiday provides many opportunities to get together and mingle with a pleasant drink in the hand. A few suggestions for Christmas celebrations big and small.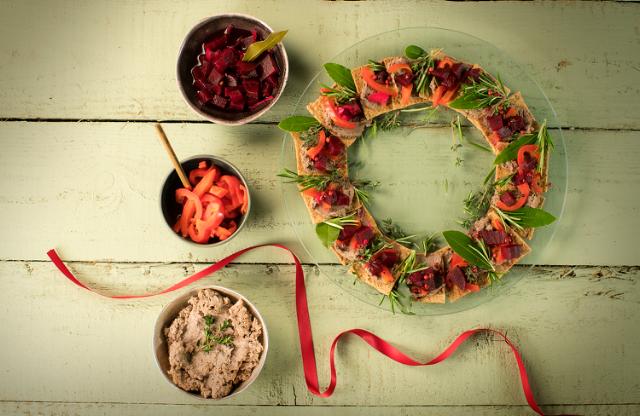 Christmas dinner
Certain things should never be left off the Christmas dinner table – and you will also find many new, exciting dishes here!
Christmas desserts
Midwinter is redolent of oranges and spices – fragrances evoking images of countries less dark and cold than our northern climes. After Christmas dinner, it's nice to serve something refreshing like an orange salad or citrus ice cream.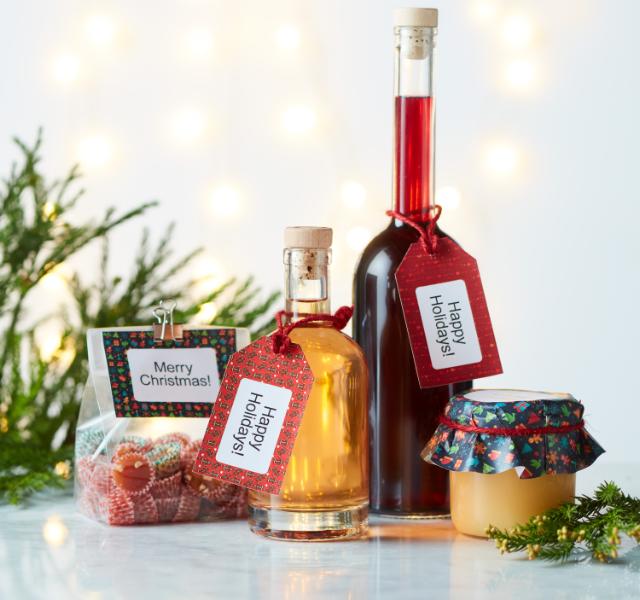 The Labelling Machine
Create simple, pretty labels and table placement cards in a variety of patterns and colours.