Ingredients
1 cup (200g) McKinney's granulated sugar
125g unsalted butter, room temperature
1 egg
1 tsp almond essence
1 tsp vanilla essence
2 tsp lemon zest
2 cups (250g) plain flour, plus extra for rolling
1/2 tsp baking powder
1/4tsp salt
1 bag boiled sweets in assorted colours, individually wrapped
Instructions
Using an electric mixture, cream together the butter and sugar until pale and fluffy.
Remember to scrape down the sides of the bowl. Add the egg, scrape down the sides of the bowl and mix again. Pour in the almond and vanilla essence and the lemon zest and mix again. Combine the flour, baking powder and salt and gradually add to the butter mixture. Continue to mix until the mixture forms stiff dough around the whisk.
Using a spatula, divide the dough in two evenly sized balls. Flatten into neat discs, cover with cling film and refrigerate for at least an hour.
Preheat the oven to 150°C. Line two baking trays with silicone sheets. Lightly flour a sheet of parchment paper and a rolling pin. Roll out the cookie dough out to 5mm thickness.
Use large Christmas cookie cutters and cut into shapes.Transfer these using a spatula onto a lined baking tray. Take a smaller cutter of the same shape and cut the centre out of each cookie. Lift these out and place them onto the baking tray.
Using a rolling pin, bash each boiled sweet until slightly broken and sprinkle into the centre of each cookie.
If you wish to use the cookies as Christmas decorations, make a small hole in each one using a straw. Once baked and cooled, you can thread a ribbon through.
Bake the cookies for 15 minutes, the boiled sweets will bubble up and melt. Allow the cookies to cool completely on the baking tray before lifting off.
Use as Christmas tree decorations and gifts.
Festive Foodie recipe supplied by Rozanne Stevens
Christmas baking
Baking for Christmas is always something special. This is the one safe haven that always seems to cling to tradition. But perhaps you would like to try something different for a change… you might find yourself a new favourite goodie this year!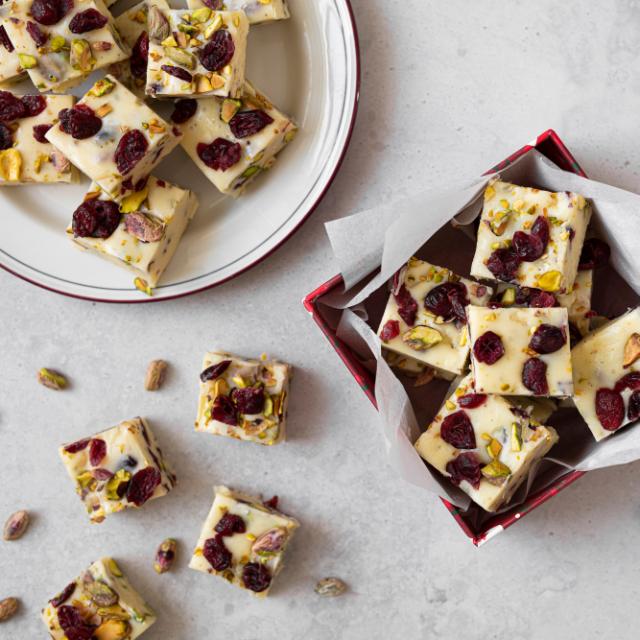 Christmas goodies
For many, Christmas wouldn't be complete without sweet treats. Put out homemade toffees, chocolates and truffles for everyone to enjoy. Whether you want the most classic Christmas treats or more advanced alternatives, we've got the recipe.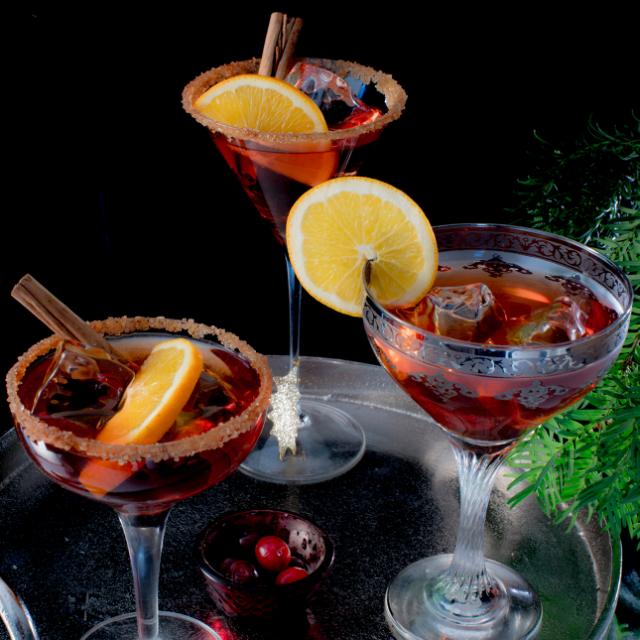 Christmas drinks
The Christmas holiday provides many opportunities to get together and mingle with a pleasant drink in the hand. A few suggestions for Christmas celebrations big and small.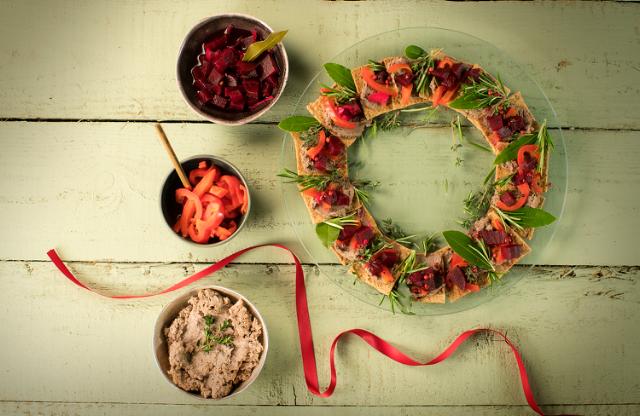 Christmas dinner
Certain things should never be left off the Christmas dinner table – and you will also find many new, exciting dishes here!
Christmas desserts
Midwinter is redolent of oranges and spices – fragrances evoking images of countries less dark and cold than our northern climes. After Christmas dinner, it's nice to serve something refreshing like an orange salad or citrus ice cream.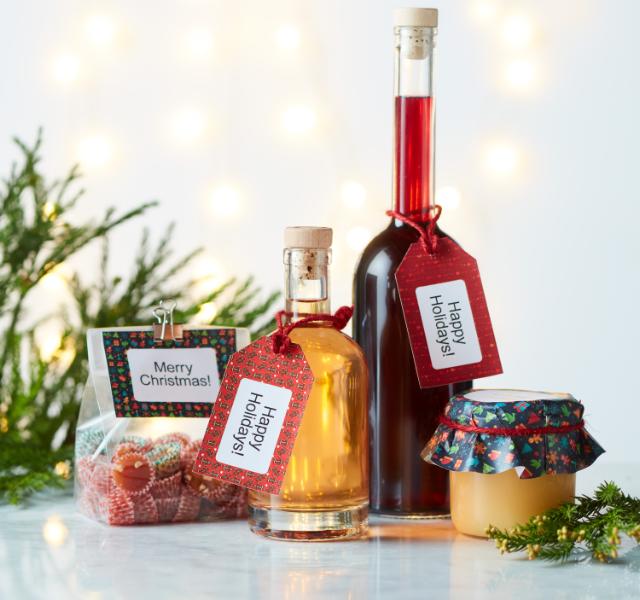 The Labelling Machine
Create simple, pretty labels and table placement cards in a variety of patterns and colours.