Ingredients
Swiss roll, basic recipe
3 eggs
180g Siucra Granulated Sugar
120g plain flour
1 tsp Vanilla Extract
1 1/2 tsp baking powder
2 tbsp boiling water

Meringue butter cream
4 large egg whites
180g Siucra Granulated Sugar
150-200 g butter at room temperature
1tsp Vanilla Extract
4 tbsp purè ed berries
100g of your favorite summer berries (for the purè e and garnish)
Instructions
Beat the eggs and sugar until fluffy. Add the vanilla extract. Mix together the flour and baking powder and fold into the mixture along with the water.
Divide the mixture between two sheets of baking parchment, and spread out thinly. Bake in the centre of the oven at 250°C for about 5 minutes. Turn out onto a sheet of greaseproof paper sprinkled with sugar.
Meringue butter cream (Enough for 2 Swiss rolls)
Whisk the egg whites and sugar in a mixing bowl over a water bath until the sugar has dissolved. Remove the bowl from the heat and tip the egg whites into a mixing bowl. Whisk the meringue at high speed for 5-10 min. Reduce the speed to low/moderate and add the softened butter a little bit at a time. Make sure the butter is completely mixed in before adding the next piece, and whisk until the meringue is smooth. Purè e half of the berries using a liquidizer or hand blender. Press through a fine-mesh sieve if you want to remove the pips. Fold the purè e into the butter cream and stir carefully until smooth. The end result should be a fluffy and smooth cream. Tip If the cream curdles, it is easy to correct. If it is too cold, heat gently over a water bath for a short while and whisk back together. If it is too warm, leave to stand in the refrigerator for a while before whisking again.
Christmas baking
Baking for Christmas is always something special. This is the one safe haven that always seems to cling to tradition. But perhaps you would like to try something different for a change… you might find yourself a new favourite goodie this year!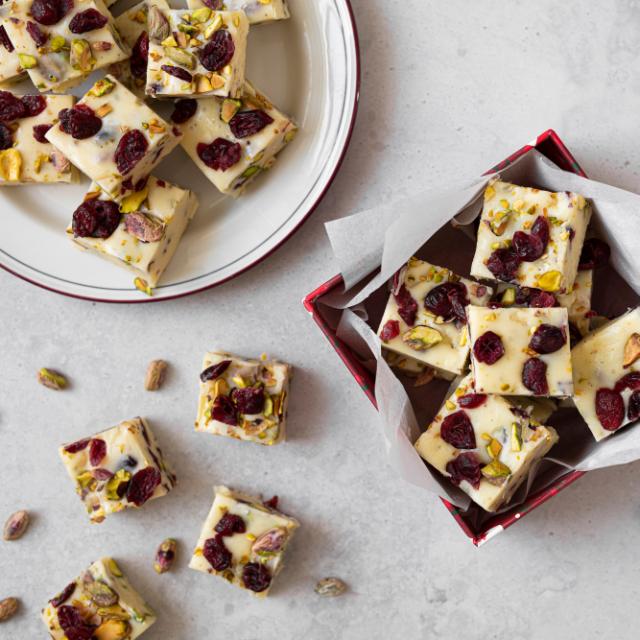 Christmas goodies
For many, Christmas wouldn't be complete without sweet treats. Put out homemade toffees, chocolates and truffles for everyone to enjoy. Whether you want the most classic Christmas treats or more advanced alternatives, we've got the recipe.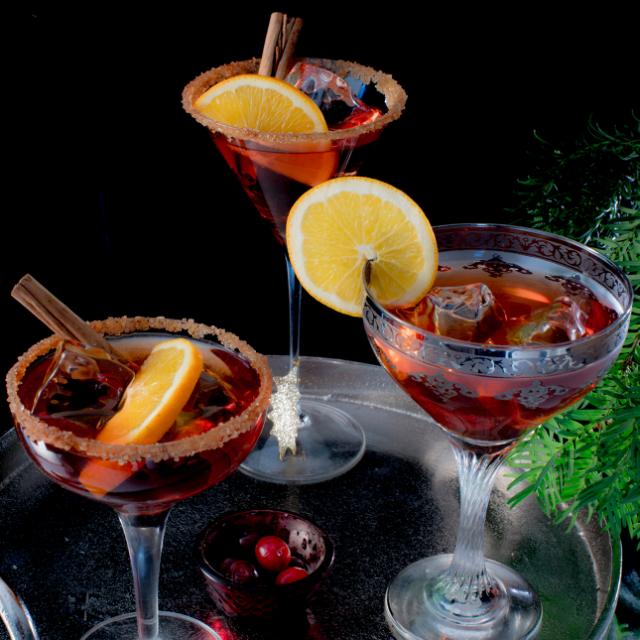 Christmas drinks
The Christmas holiday provides many opportunities to get together and mingle with a pleasant drink in the hand. A few suggestions for Christmas celebrations big and small.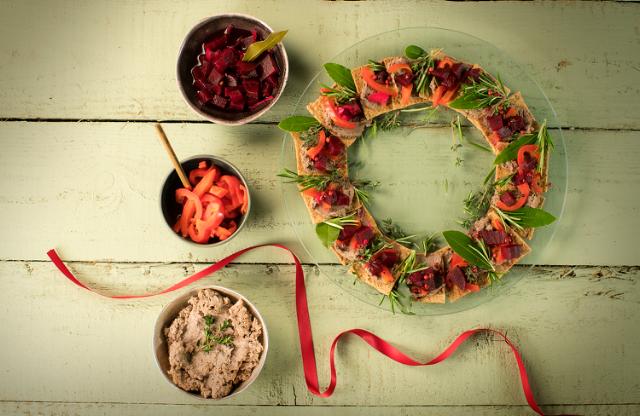 Christmas dinner
Certain things should never be left off the Christmas dinner table – and you will also find many new, exciting dishes here!
Christmas desserts
Midwinter is redolent of oranges and spices – fragrances evoking images of countries less dark and cold than our northern climes. After Christmas dinner, it's nice to serve something refreshing like an orange salad or citrus ice cream.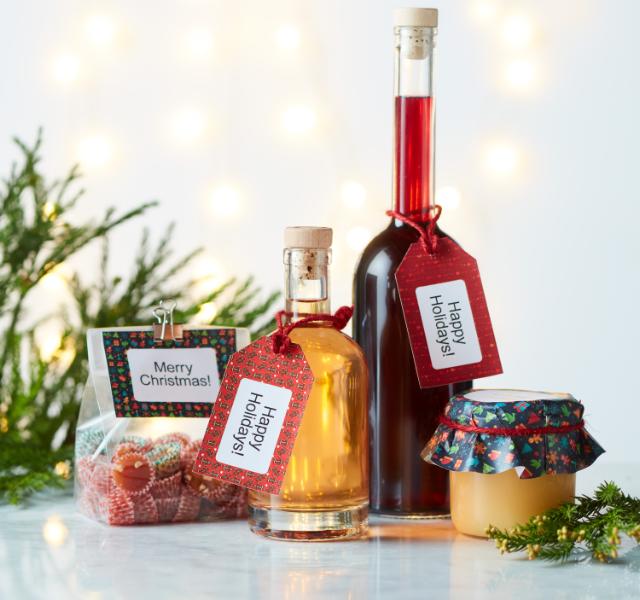 The Labelling Machine
Create simple, pretty labels and table placement cards in a variety of patterns and colours.