Pancake Stack with Orange Segments, Chocolate Fudge Sauce and Toasted Hazelnuts
This mouth-watering and decadent dish is perfect for a luscious breakfast or a satisfying dessert. The combination of sweet juicy oranges and chocolate fudge sauce make for the perfect plate of pancakes.
Rating (0 ratings)
Ingredients
For the filling
3 oranges, peeled and chopped
2 oranges, juice only
100g Siúcra Caster Sugar
Pinch of ground cinnamon
Garden herbs such as fennel fronds and edible flowers, optional
For the Chocolate fudge sauce
250ml double cream
4 tbsp. Siúcra Dark Brown Sugar
100g dark chocolate, melted
40g butter
For the pancakes
300g plain flour
Pinch ground cinnamon
60g Siúcra Caster Sugar
2 eggs
420ml milk
3 to 4 tbsp water, if your batter is too thick
4 tbsp toasted hazelnuts
300ml whipped cream
Orange zest, to decorate
Instructions
To prepare the filling
1. Place the orange juice and 3 tbsp water into a medium saucepan with Siúcra Caster Sugar and a pinch of ground cinnamon.
2. Bring to the boil, stirring most of the time, then lower the heat and simmer slowly until a light syrup forms.
3. Add the orange segments to the syrup.
To make the sauce
1. Place the cream, Siúcra Caster Sugar and chocolate into saucepan and heat over a low heat until the chocolate and sugar melts and the sauce thickens.
2. Add the butter and stir very well. Set aside.
3. Chop 3 tbsp of the hazelnuts while keeping the 1 tbsp whole for the top of the stack.
To prepare the pancakes
1. Combine the plain flour, ground cinnamon and Siúcra Caster Sugar in a bowl. Beat together the eggs and milk and slowly whisk into the flour mix. Leave to stand for 10 minutes and pour into a jug.
2. When ready to cook, heat the frying pan and add a little butter and oil.
3. Swirl enough batter into the pan to make a pancake that will fit the size of your cake stand or serving platter.
4. Cook for about 1½ minutes and then turn onto the other side, cooking for about ½ minute until golden and cooked. Place on a clean plate continuing to make all the batter.
5. Place sheets of parchment paper in between the pancakes to prevent them from sticking.
To assemble
1. Place a cool pancake on a cake stand, spread over some cream, drizzle over the chocolate fudge sauce and chopped orange.
2. Continue to layer up and finally end with chocolate fudge sauce with a sprinkling over of hazelnuts and some orange zest.
3. Serve immediately and enjoy!
Recipe supplied by Catherine Fulvio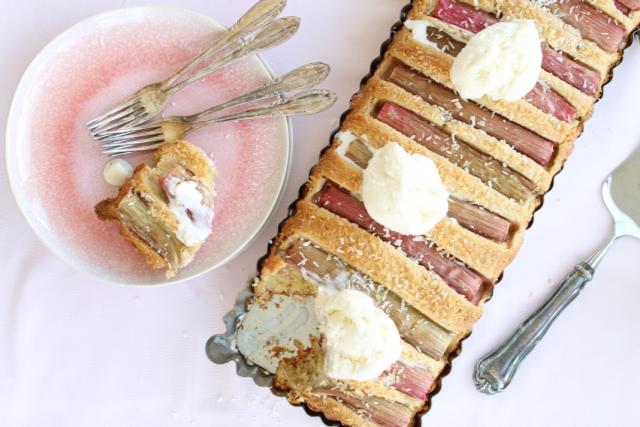 Time for rhubarb
Rhubarb crumble is a classic, but there are many other delicious uses for rhubarb. Let our recipes inspire you!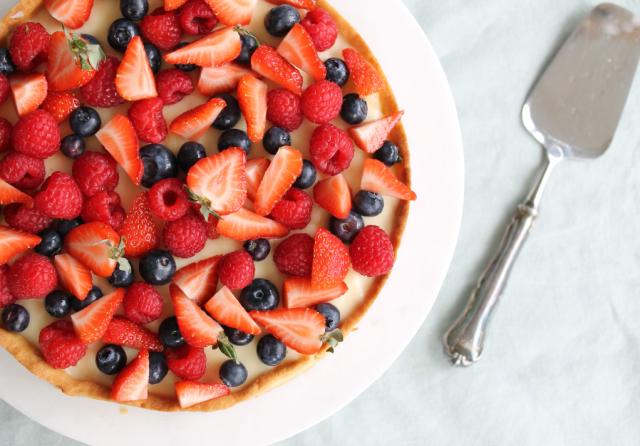 Bake with Summer berries
A pie or cake filled with fresh, tangy berries goes perfectly with afternoon coffee. Make the most of the summer berries and celebrate the holidays!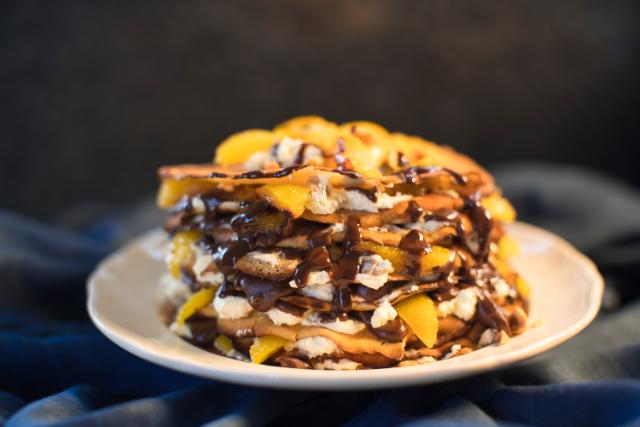 Perfect Pancakes
Inspired by the Japanese breakfast staple, Puffed Pancakes with Strawberries, Cinnamon Syrup and Lemon Cream, served warm and straight from the pan are sure to be a winner with all the family.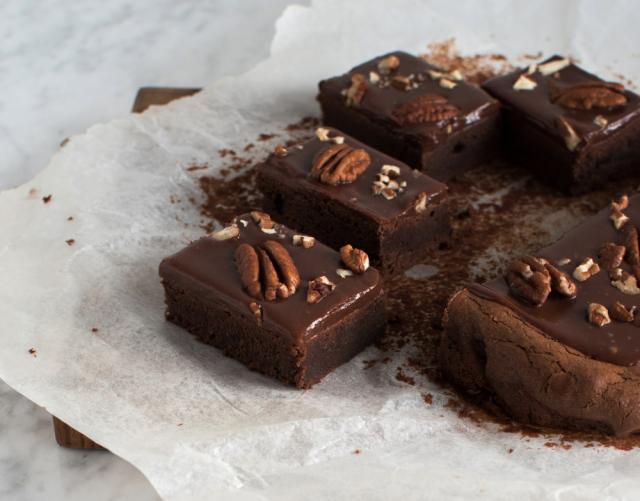 Delicious chocolate
Mmm! What could be better than a rich, sumptuous chocolate cake to lift the spirits – either as an indulgent treat or to round off a meal.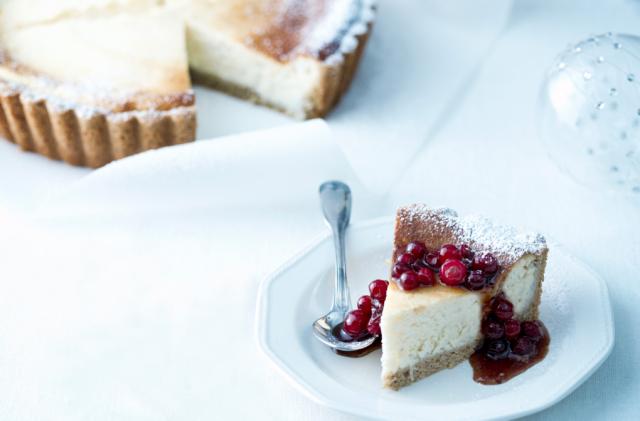 Cheesecakes of every kind
How about serving up a creamy, tangy cheesecake rather than a regular cake at your party? Cheesecakes come in many different variations, forms and flavours.