Blueberry Poke Cake
Siúcra and Catherine Fulvio's recipe for Blueberry Poke Cake makes for the perfect summer dessert. This recipe is simple and easy enough to make for any occasion, but also fancy enough to serve at special events or that perfect afternoon tea on a warm sunny day!
Rating (4 ratings)
Ingredients
For the cake
4 large eggs
200g Siúcra caster sugar
180g butter, melted
1 lemon, zest and juice
320g plain flour
2 tsp baking powder
60ml milk
For the drizzle
125g blueberries
50ml orange juice
50g Siucra icing sugar
For the topping
100g softened butter
4 tbsp soft cream cheese
250g icing sugar
½ tsp vanilla extract
1 lemon, zest and juice of ½
Blueberries, to decorate
Instructions
To prepare the cake
Preheat the oven to 180C/fan 160C/gas 4.
Line a 25cm square cake tin with baking parchment on the base and brush the sides with melted butter.
Place the eggs and Siúcra sugar into a bowl and whisk until light and fluffy.
Pour in the melted butter, lemon zest and juice and whisk for a further 1 minute.
Sift the flour and baking powder together then carefully fold into the mix. Add just enough milk to form a soft cake batter.
Pour the batter into the prepared tin and bake for about 25 to 30 minutes or until a skewer is inserted and it comes out clean.
Leave to cool completely on a cooling rack.

To prepare the topping
Place the butter, soft cream cheese into a mixer with the icing sugar and vanilla extract and whisk until light and fluffy. Add the lemon zest and juice
To assemble the cake
When the cake is completely cold, make large holes with a skewer or a straw randomly into the cake but not all the way down.
To make the drizzle
Place the blueberries, orange juice and icing sugar into a blender and puree until smooth. Then pour into a saucepan and heat. When warm, pour this over the top of the cake and leave to cool before decorating.
To decorate the cake
Spread the topping over, sprinkle blueberries on and arrange the sprigs of rosemary.
Recipe supplied by Catherine Fulvio
Christmas baking
Baking for Christmas is always something special. This is the one safe haven that always seems to cling to tradition. But perhaps you would like to try something different for a change… you might find yourself a new favourite goodie this year!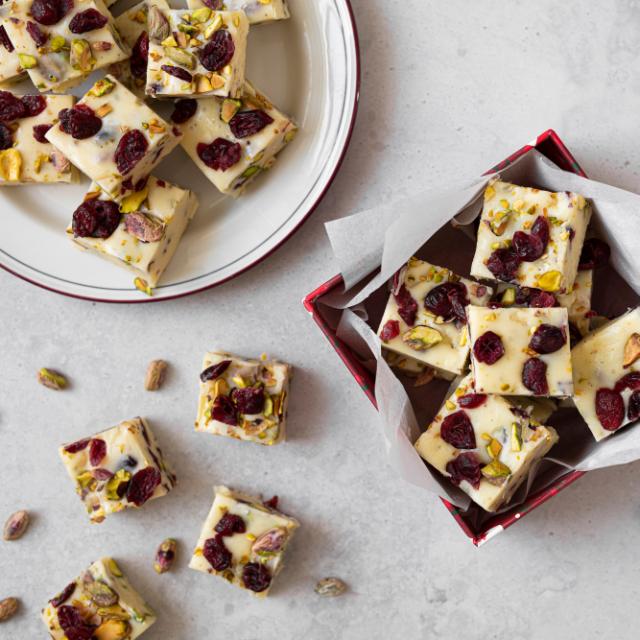 Christmas goodies
For many, Christmas wouldn't be complete without sweet treats. Put out homemade toffees, chocolates and truffles for everyone to enjoy. Whether you want the most classic Christmas treats or more advanced alternatives, we've got the recipe.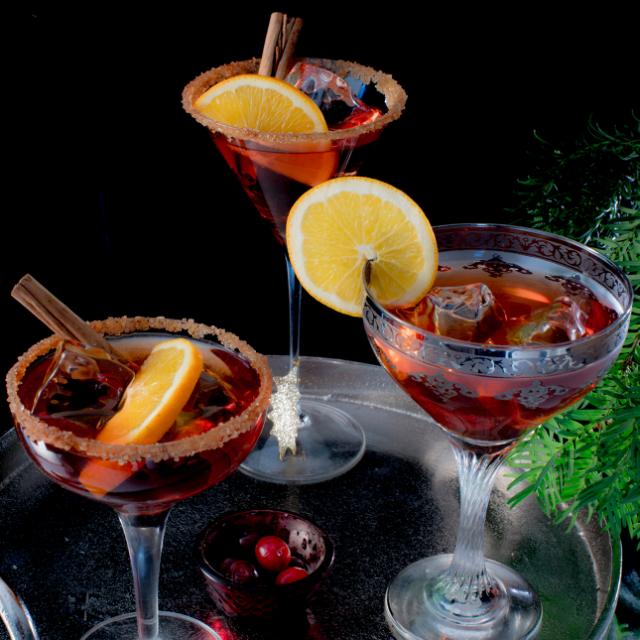 Christmas drinks
The Christmas holiday provides many opportunities to get together and mingle with a pleasant drink in the hand. A few suggestions for Christmas celebrations big and small.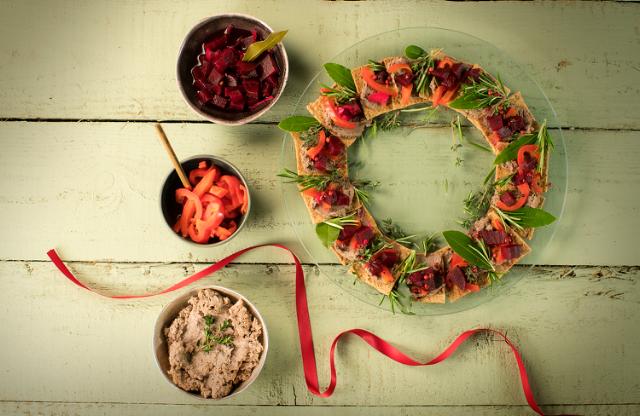 Christmas dinner
Certain things should never be left off the Christmas dinner table – and you will also find many new, exciting dishes here!
Christmas desserts
Midwinter is redolent of oranges and spices – fragrances evoking images of countries less dark and cold than our northern climes. After Christmas dinner, it's nice to serve something refreshing like an orange salad or citrus ice cream.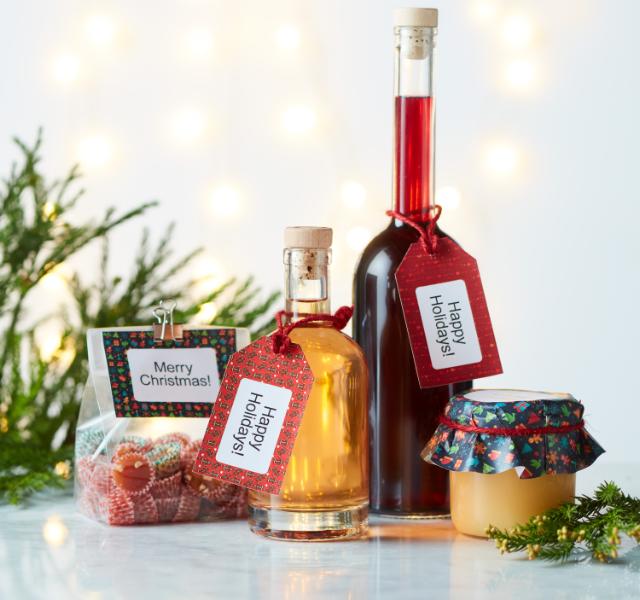 The Labelling Machine
Create simple, pretty labels and table placement cards in a variety of patterns and colours.