Ingredients
For the biscuit dough
360g plain flour
200g butter, diced (not too soft)
50g ground almonds
100g Siúcra Caster Sugar
1 lemon, zest only
1 egg
50ml cold water
For the filling
250g mascarpone cheese
1 lemon, juice only
4 tbsp Siúcra Icing Sugar
100ml cream
60g melted white chocolate
1 bunny ears template made from light card (the total size should be between 20cm - 25cm)
Siúcra Icing Sugar, to dust
To decorate
Organic flowers or edible flowers
Mini Easter eggs
Raspberries (optional)
Colourful mini meringues
Siúcra Roll Out Icing daisies
Instructions
To make the biscuit bunny ears, place the flour into the bowl on a food processor. Add the diced butter and pulse to form fine breadcrumbs. Transfer to a large bowl and pour in the ground almonds, stir in the Siúcra Caster Sugar and lemon zest.
Add the egg and enough cold water to form a biscuit dough.
Wrap up and place in the fridge for at least 30 minutes.
Preheat the oven to 180°C/fan 160°C/gas 4.
Roll the dough out to about 1cm thickness on parchment dusted with flour.
Using a sharp knife cut around the template that you have made, remove the excess biscuit dough.
Slide the parchment and bunny ears onto a baking sheet.
Repeat to prepare for the second bunny ears. The excess pastry can be frozen or little biscuits can be made.
Bake both the bunny ears for 20 to 22 minutes depending on the thickness /size until lightly golden brown and set.
Leave to set on the baking sheet until completely cold.
To make the filling, combine all the ingredients into a mixer bowl and whisk until still but you must be able to pipe with it.
Spoon the mix into a piping bag with a plain or star nozzle.
To assemble, the biscuit layers must be cold. Place one bunny ears biscuit layer on a board or flat platter.
Dust the bunny eggs with Siúcra Icing Sugar.
Pipe rosettes on the entire biscuit layer and then place the top biscuit layer on.
Dust the 2nd biscuit layer with Siúcra Icing Sugar .
Place this on top and pipe over.
To decorate, add flowers, mini Easter eggs and mini meringues, Siúcra Roll Out Icing daisies.
Serve immediately.

Recipe supplied by Catherine Fulvio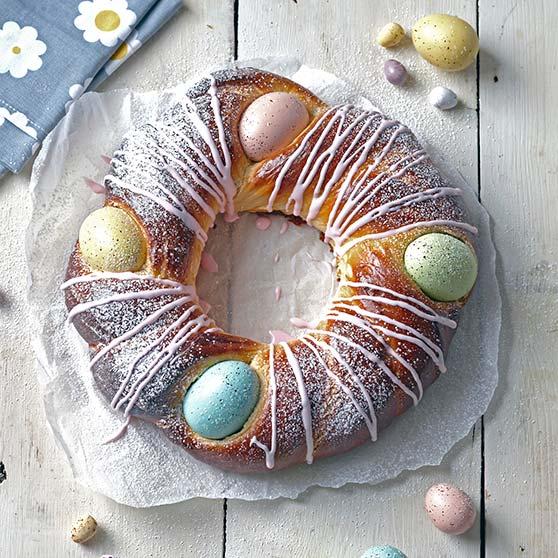 Easter Eggstravganza
Here you can find both satisfying and sweet treats for a very happy Easter weekend.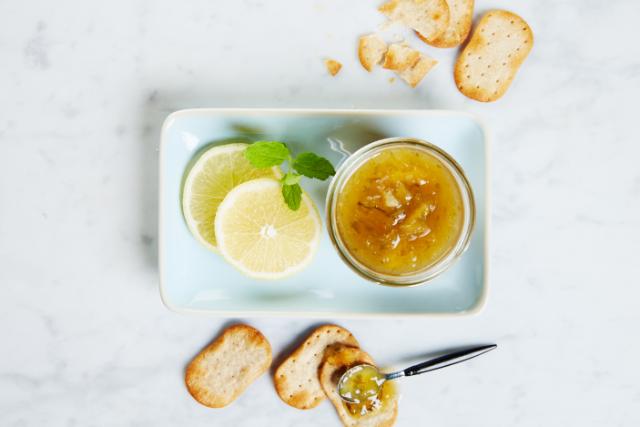 Time for citrus
Is there anything better than to start the morning with homemade marmalade on your toast. Let the season's citrus fruits inspire you.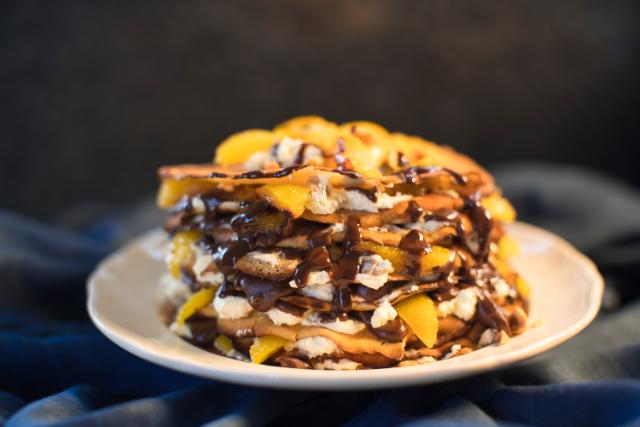 Perfect Pancakes
Inspired by the Japanese breakfast staple, Puffed Pancakes with Strawberries, Cinnamon Syrup and Lemon Cream, served warm and straight from the pan are sure to be a winner with all the family.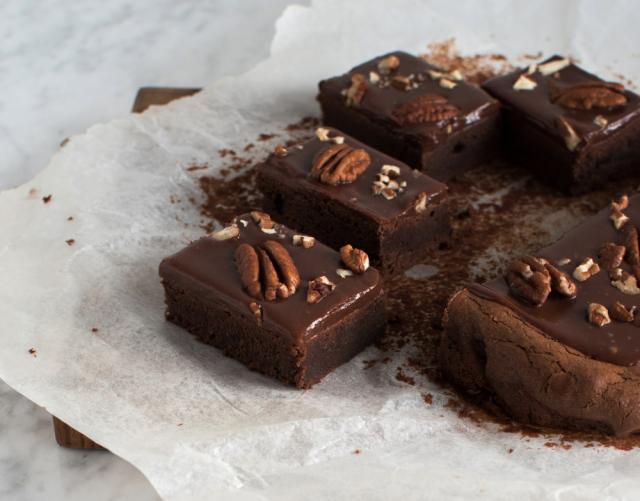 Delicious chocolate
Mmm! What could be better than a rich, sumptuous chocolate cake to lift the spirits – either as an indulgent treat or to round off a meal.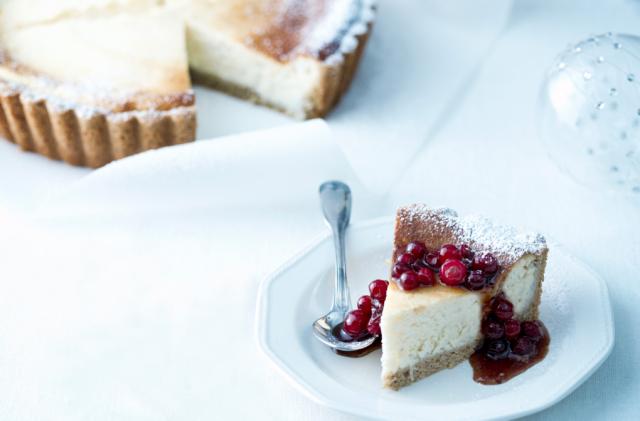 Cheesecakes of every kind
How about serving up a creamy, tangy cheesecake rather than a regular cake at your party? Cheesecakes come in many different variations, forms and flavours.