Ingredients
For the marinade
150ml apple cider vinegar
1 garlic clove, finely chopped
2cm grated fresh ginger
½ red chilli, thinly sliced
3 tbsp Siucra light golden brown sugar
1 tsp salt

For the skewers
3 large chicken breasts, sliced lengthwise into thin strips
Bay leaves, to thread

8 metal or wooden skewers (if you are using wooden ones – soak in cold water for 1 hour so they don't burn when chargrilled)

For the dipping sauce
2 red chillies, finely chopped
3 tbsp Siucra rich dark sugar
1 tbsp rapeseed oil
½ tsp ground cumin
½ tsp fennel seeds
120g natural Greek style yoghurt
2 tbsp chopped parsley

A selection of lettuce leaves, to serve
Chargrilled lengths of spring onions
Rocket leaves, to serve
Edible flowers, to garnish

Rapeseed oil
Salt and freshly ground black pepper
Instructions
To make the marinade, combine the apple cider vinegar, garlic clove, ginger, red chilli, salt and Siucra light golden brown sugar together in a medium size bowl. Place the chicken strips into the marinade and leave for minimum 30 minutes (and up to 4 hours).
Preheat the bbq to a medium heat (about 170 °C)
To make the sauce, heat the chilli in a little oil over a medium heat and sauté for about 2 minutes. Add the Siucra rich dark sugar, ground cumin and fennel seeds and simmer on low for about 2 minutes. Remove from the heat, pour into a bowl and allow to cool. Then whisk in the natural Greek style yoghurt, add the parsley and season with salt and freshly ground black pepper.
To prepare the skewers, thread chicken strips in an "s" format onto each skewer together with bay leaves, not packing too tightly so that the chicken can cook through fully.
Brush the chicken skewers with oil and place on the bbq over indirect heat (ie not directly above the hottest coals), cook for about 5 to 6 minutes, then turn to cook on all the sides. Ensure that you check that they are fully cooked. Allow to rest for 2 to 3 minutes while keeping warm.
To serve, arrange the lettuce and rocket leaves and chargrilled spring onions on a platter. Place the cooked chicken skewers on top and sprinkle over the edible flowers, spoon over some sauce and serve immediately.

Recipe supplied by Catherine Fulvio
Christmas baking
Baking for Christmas is always something special. This is the one safe haven that always seems to cling to tradition. But perhaps you would like to try something different for a change… you might find yourself a new favourite goodie this year!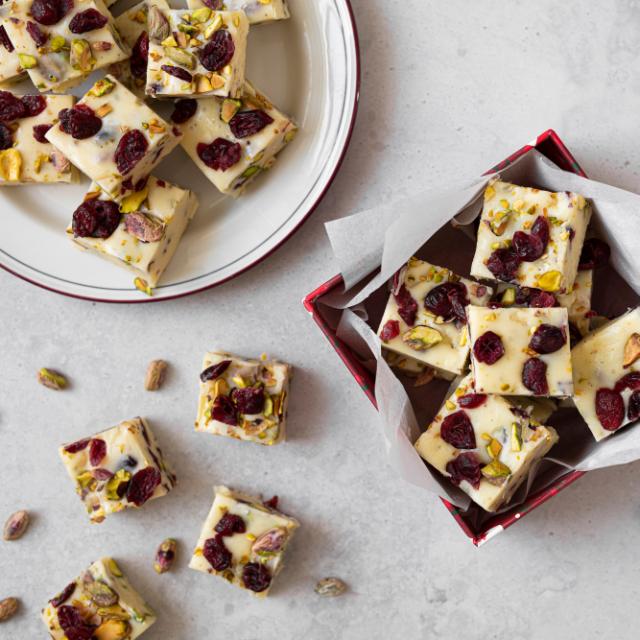 Christmas goodies
For many, Christmas wouldn't be complete without sweet treats. Put out homemade toffees, chocolates and truffles for everyone to enjoy. Whether you want the most classic Christmas treats or more advanced alternatives, we've got the recipe.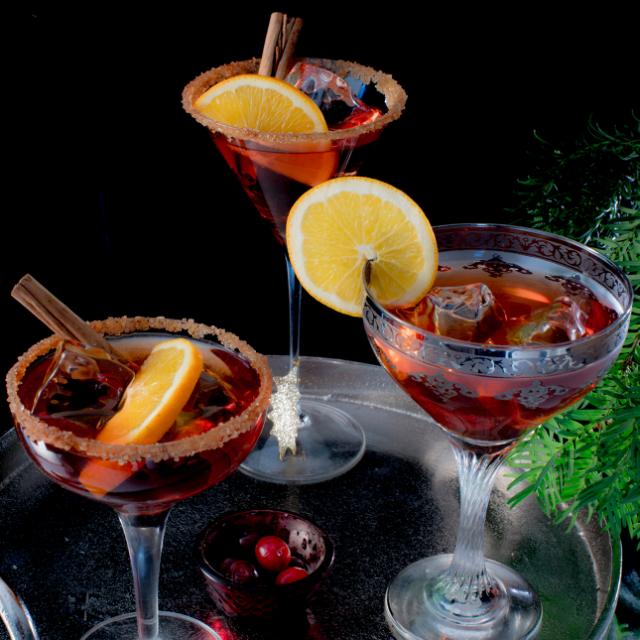 Christmas drinks
The Christmas holiday provides many opportunities to get together and mingle with a pleasant drink in the hand. A few suggestions for Christmas celebrations big and small.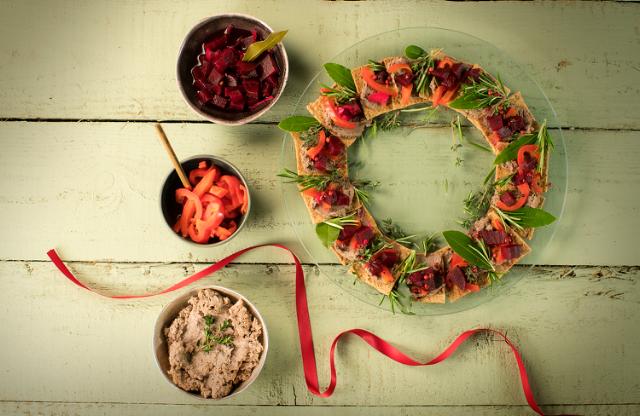 Christmas dinner
Certain things should never be left off the Christmas dinner table – and you will also find many new, exciting dishes here!
Christmas desserts
Midwinter is redolent of oranges and spices – fragrances evoking images of countries less dark and cold than our northern climes. After Christmas dinner, it's nice to serve something refreshing like an orange salad or citrus ice cream.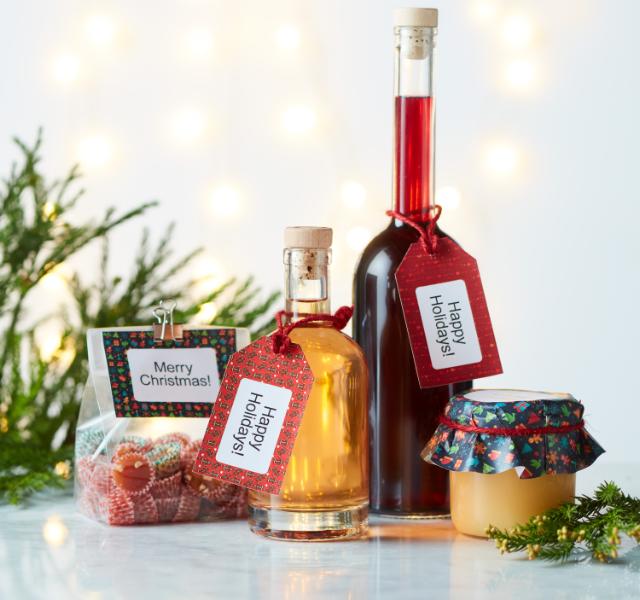 The Labelling Machine
Create simple, pretty labels and table placement cards in a variety of patterns and colours.