Ingredients
For the prosecco syrup
200g Siúcra Caster Sugar
300ml Prosecco
150ml cranberry juice
For the frosted cranberries
100g fresh cranberries
100g Siúcra Granulated Sugar
For the cake
160g softened butter
180g Siúcra Light Golden Brown Sugar
1 tsp vanilla extract
5 eggs
280g plain flour
1½ tsp baking powder
3 tbsp milk
For the icing
120g softened butter
250g Siúcra Icing Sugar
60g mascarpone
1 tsp vanilla extract
For the bow
Siúcra Roll Out Icing
Deep red colour paste
Sprigs of rosemary, dipped in Siucra granulated sugar
Instructions
1. To prepare the prosecco syrup, place the sugar, prosecco and cranberry juice into a large saucepan and bring to the boil, reduce the heat and simmer for 10 to 12 minutes until medium to thick consistency.
2. Leave to cool completely before using.
3. To prepare the frosted cranberries, use 3 tbsp of the prosecco syrup, combine the cranberries into this and then spread the Siúcra Granulated Sugar out on a large plate. Roll the syrupy cranberries into the sugar and leave to dry.
4. Preheat the oven to 180C/fan 160C/gas 4.
5. To prepare the cake, brush a 22cm round tin (or a spring form tin) with a hole in the centre generously with melted butter.
6. Place the butter, Siúcra Light Golden Brown Sugar, vanilla extract and whisk until light and fluffy. Add the eggs and whisk well.
7. Sift the plain flour and baking powder together and fold into the egg mixture.
8. Add in enough milk to form a soft cake batter.
9. Pour into the prepared cake tin and bake for about 20 to 25 minutes or until a skewer is inserted and it comes out clean.
10. To prepare the icing, whisk all the ingredients together until light and fluffy.
11. When the cake is bake and is still hot, make some holes in the top with a skewer and pour the prosecco syrup over, spreading as you go. Leave to soak in.
12. To decorate, place the cake on a cake stand. Using a palette knife, spread the icing over the top, sides and inside of the cake.
13. Colour some Siúcra Roll Out Icing Sugar with red colour paste and make a bow.
14. Arrange the frosted cranberries, rosemary sprigs dusted in sugar and the pretty bow on top.

Recipe supplied by Catherine Fulvio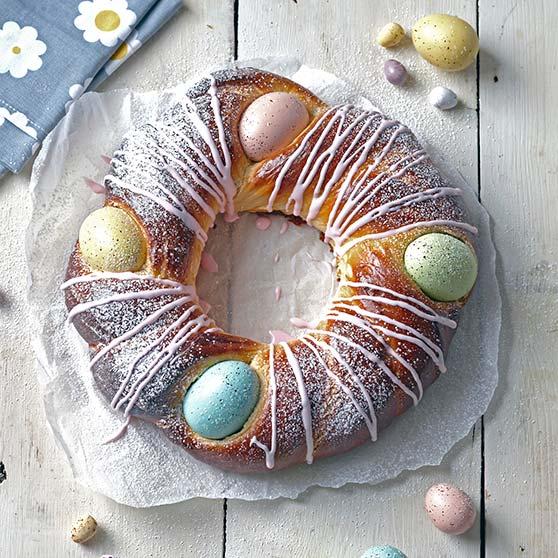 Easter Eggstravganza
Here you can find both satisfying and sweet treats for a very happy Easter weekend.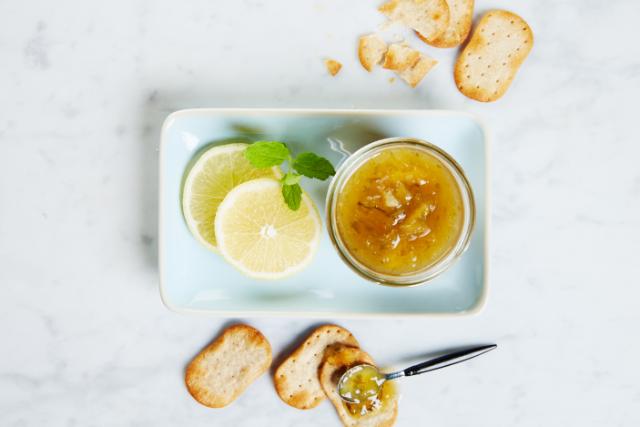 Time for citrus
Is there anything better than to start the morning with homemade marmalade on your toast. Let the season's citrus fruits inspire you.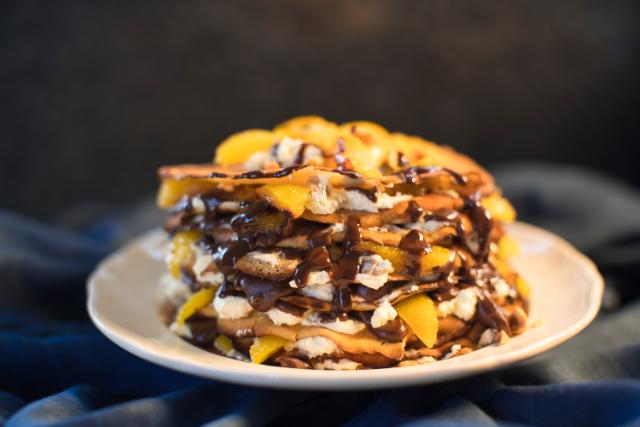 Perfect Pancakes
Inspired by the Japanese breakfast staple, Puffed Pancakes with Strawberries, Cinnamon Syrup and Lemon Cream, served warm and straight from the pan are sure to be a winner with all the family.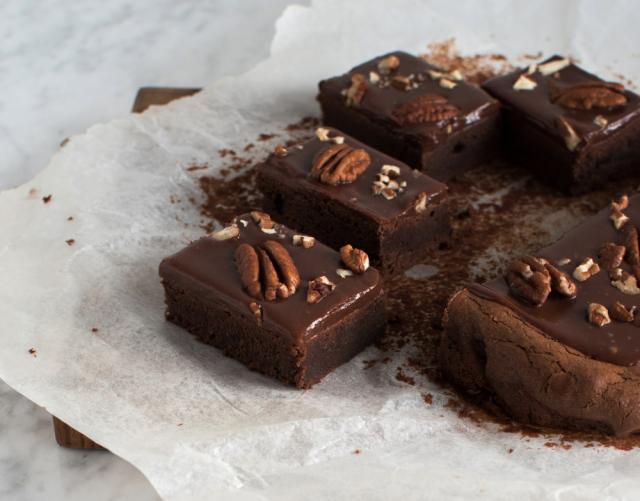 Delicious chocolate
Mmm! What could be better than a rich, sumptuous chocolate cake to lift the spirits – either as an indulgent treat or to round off a meal.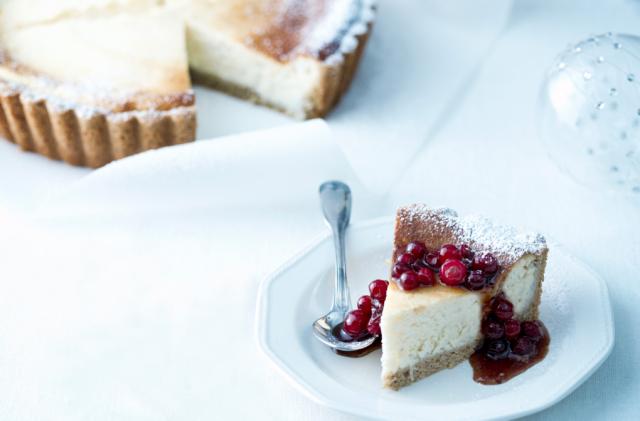 Cheesecakes of every kind
How about serving up a creamy, tangy cheesecake rather than a regular cake at your party? Cheesecakes come in many different variations, forms and flavours.