Ingredients
For the dough
240ml milk, warm
140g Siúcra Caster Sugar
14g dried yeast
115g butter, softened
2 eggs
300g strong flour
250g plain flour
1 tsp salt
For the filling
225g Siúcra Rich Dark Brown Sugar
2 tbsp cinnamon
60g pecans, chopped (plus extra to decorate)
75g butter, softened
For the icing
55ml double cream
2 tbsp espresso powder
325g Siúcra Icing Sugar
Instructions
In a jug, combine the warm milk (31 °C), sugar and yeast. Stir together until the sugar has dissolved, then cover and allow to sit for five minutes.
In a large bowl, beat the softened butter until smooth. Add the eggs one at a time, beating after each addition.
Add the remaining ingredients. Using a stand mixer fitted with a dough hook attachment, mix on a slow speed for 4-5 minutes. Turn to a higher speed and mix for five minutes longer.
Transfer the dough to a lightly greased bowl, cover with cling film and allow to prove in a warm place for at least one hour or until doubled in size.
In a small bowl, stir together all the ingredients for the filling. Line a 30x20cm tin with parchment paper.
Once the dough has doubled in size, transfer it to a floured surface and knock back slightly. Roll the dough into a 40x50cm rectangle. Spread the filling over the dough.
Starting on the longest side, roll the dough up like a Swiss roll. Cut the dough into 12 even slices, placing these into the prepared tin with the swirls facing upwards. Cover and allow to prove for 30 minutes until doubled in size.
Preheat the oven to 180 °C/160 °C fan/ gas mark 4.
Bake the cinnamon rolls for 15-20 minutes or until golden brown and no longer doughy. Allow to cool.
To make the icing, bring the cream to a simmer in a pot over a medium-high heat. Add the espresso powder and stir to dissolve.
Sieve in the icing sugar and stir until smooth. Adjust to your preferred consistency by adding more icing sugar or cream.
Spoon the icing into a piping bag. Pipe a swirl of the icing on top of each bun and decorate with extra pecans.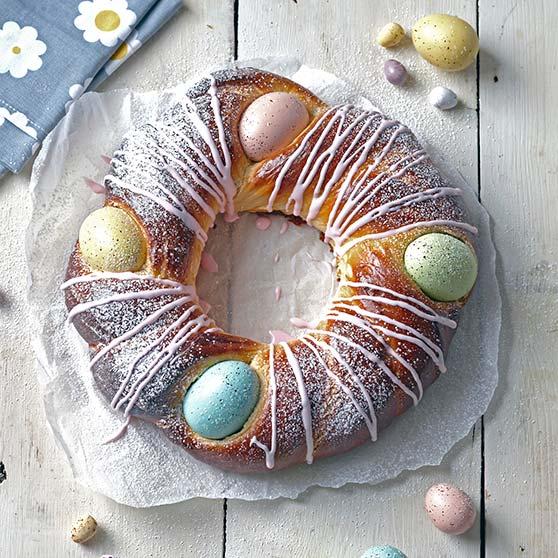 Easter Eggstravganza
Here you can find both satisfying and sweet treats for a very happy Easter weekend.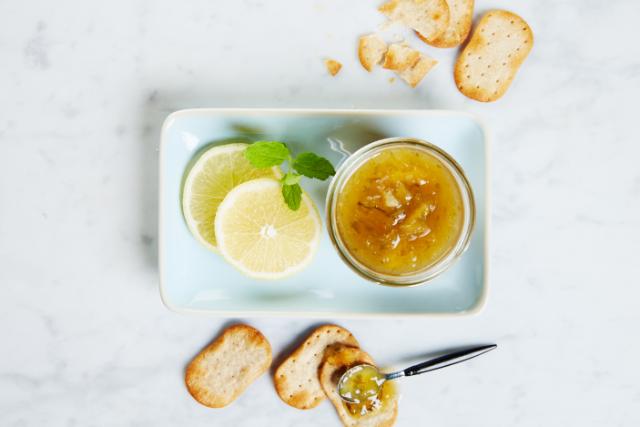 Time for citrus
Is there anything better than to start the morning with homemade marmalade on your toast. Let the season's citrus fruits inspire you.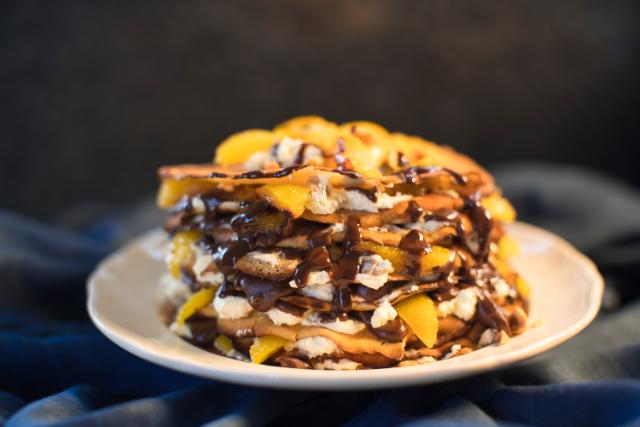 Perfect Pancakes
Inspired by the Japanese breakfast staple, Puffed Pancakes with Strawberries, Cinnamon Syrup and Lemon Cream, served warm and straight from the pan are sure to be a winner with all the family.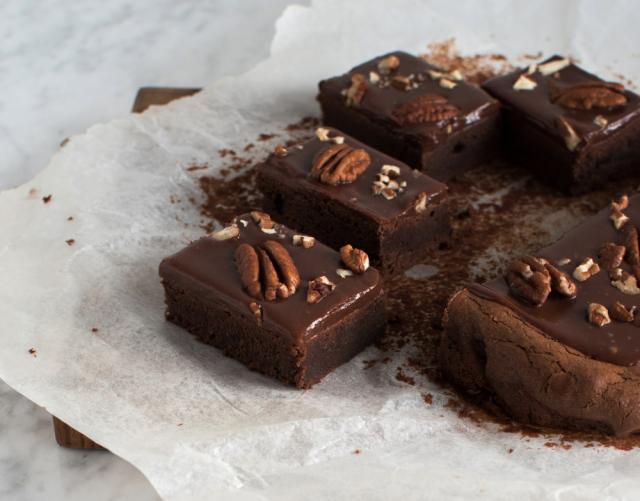 Delicious chocolate
Mmm! What could be better than a rich, sumptuous chocolate cake to lift the spirits – either as an indulgent treat or to round off a meal.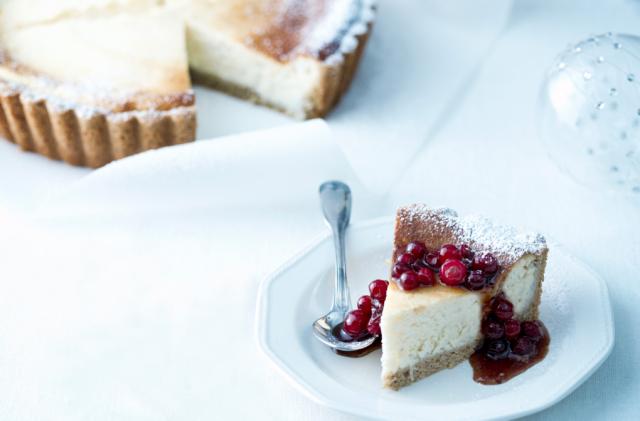 Cheesecakes of every kind
How about serving up a creamy, tangy cheesecake rather than a regular cake at your party? Cheesecakes come in many different variations, forms and flavours.