Ingredients
Pancakes
270g flour
150g rice flour
1tbsp black sesame seeds (optional)
1 pack (11g) dry yeast
2tbsp Siúcra Demerara Sugar
1 tsp salt
350ml lukewarm milk
1tbsp rapeseed oil
oil for frying
Filling:
110g Siúcra Rich Dark Brown Sugar
2tbsp finely chopped nuts, any type
1tbsp cinnamon or other spice
Instructions
Combine the flour, dry yeast, sesame seeds, sugar and salt, in a large bowl.
Add the milk and 1 tbsp oil to the flour and beat with a wooden spoon. The mixture will be very sticky.
Cover with clingfilm and leave to rise until doubled in size (30-45 minutes).
Stick a hole in the middle of the dough so that it collapses a little. Leave to rest for another 10 min.
Meanwhile, prepare the filling. In a small bowl, mix together the brown sugar, nuts and cinnamon.
Take a small amount of the dough and flatten with your hand. Place 1 tbsp of the filling in the centre and press the edges together towards the middle so that it forms a small ball.
Heat a frying pan on moderate heat. Add plenty of oil.
Place the ball in the frying pan and flatten carefully, for example with a small oiled, flat—bottomed bowl.
When you see the surface puff up a little, turn the pancake. Add more oil if necessary. The surface should be golden.
The pancakes taste best when freshly-cooked, but take care — the filling is hot!
Blueberries – the best berry in the forest
Blueberries are definitely the best berry in the forest. Blueberry season tends to start in July and can extend into autumn.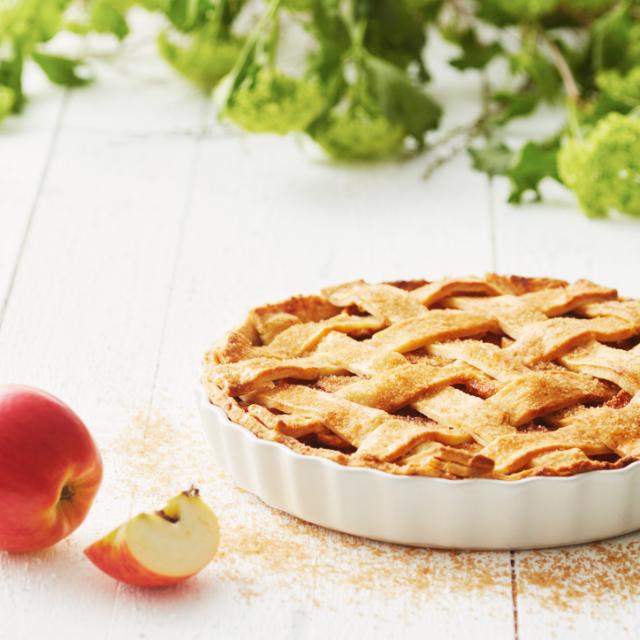 Apple times
One of the last fruits of summer is the apple – delicious, juicy and healthy. And you can use it in so many ways.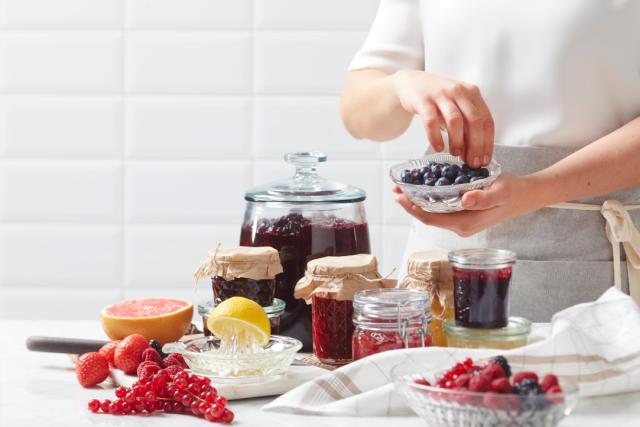 Jams and Marmalades
It is easy and fun to make your own jam and marmalade. The sugar enhances the flavour of the fruit you are using and ensures a longer shelf-life for your masterpiece.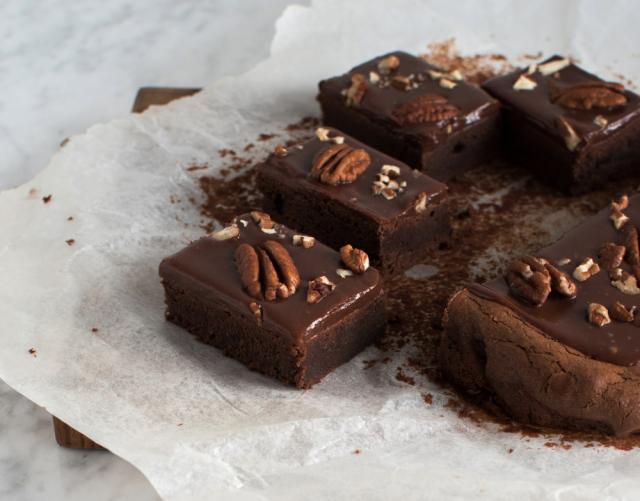 Delicious chocolate
Mmm! What could be better than a rich, sumptuous chocolate cake to lift the spirits – either as an indulgent treat or to round off a meal.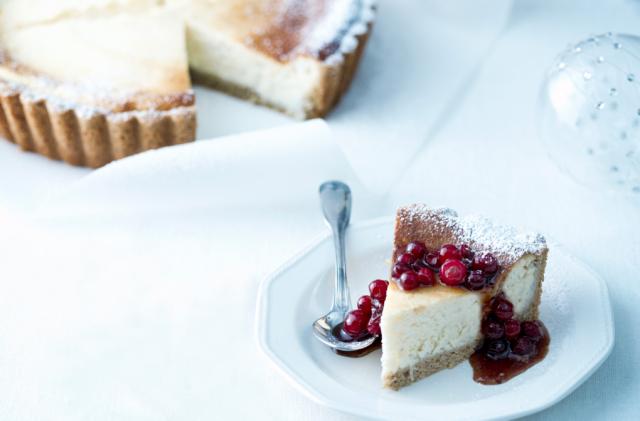 Cheesecakes of every kind
How about serving up a creamy, tangy cheesecake rather than a regular cake at your party? Cheesecakes come in many different variations, forms and flavours.