Mini Easter Cakes
Made in collaboration with Catherine Fulvio. This showstopper is the perfect finish to your Easter Sunday meal or makes a great edible present if you are visiting family over the Easter holidays. Quick and easy, they are ideal for making with kids and your budding bakers will love helping you decorate them. Icing need not be a tricky task with the Siúcra Rollout Icing Sugar, which gives a smooth and polished finish to any cake.
Rating (2 ratings)
Ingredients
For the Cake
100g Dark Chocolate Drops
120ml Milk
250g Siúcra Rich Dark Sugar
120g Butter, softened
3 Eggs
300g Plain Flour
4 tbsp Cocoa Powder
2 tsp Baking Powder
For the Butter Cream
100g softened Butter
200g Siúcra Icing Sugar
2 to 3 tbsp Milk
4 tbsp Strawberry Jam
2 x 454g Siúcra Rollout Icing Sugar
Siúcra Icing Sugar, extra for rolling out
70g Siúcra Royal Icing Sugar
To Decorate
Coloured ribbon
Mini Easter eggs
Sugar flowers
6 x 6cm thin cake boards or cardboard circles
Instructions
Line a 32cm x 23cm baking tin with parchment.
To make the cake, place the chocolate, milk and half the Siúcra Rich Dark Sugar in a saucepan and bring to the boil, stirring from time to time. Remove from the heat.
Place the butter and the remaining sugar in a mixer and beat until pale and fluffy. Add the eggs.
Sift the flour, cocoa powder and baking powder and add while mixing on a slow speed.
Once the flour is combined, pour the chocolate and milk mixture into the cake batter.
Once combined, pour into the prepared baking tray.
Bake for about 20 to 25 minutes, inserting a skewer in to check that it is cooked. The skewer should come out clean. Once baked, leave in the tin for 15 minutes and then transfer to a cooling rack.
To make the butter cream, place the butter, Siúcra Icing Sugar and some milk in a bowl and whisk well with an electric beater until fluffy and soft.
To assemble, slice the cake in half, spread some butter cream and jam on one half of the cake and place the other half on top. Use an 8cm cutter, cut 6 circles. Place the cake on the cake boards or circles of thick cardboard and spread butter cream around the top and sides of each mini cake. Place in the fridge for 20 minutes to set.
Roll the Siúcra Rollout Icing Sugar to about 15cm circle in diameter but it must fit over the cake, sprinkling icing sugar underneath. Cover the cakes and smooth the icing to fit the sides and top.
Add about 1 to 2 tbsp water to the Siúcra Royal Icing Sugar and stir well. It must be a running consistency and spoon into a piping bag.
To decorate, fix the ribbon to the base of the cakes and use the Siúcra Royal Icing to secure it.
Recipe supplied by Catherine Fulvio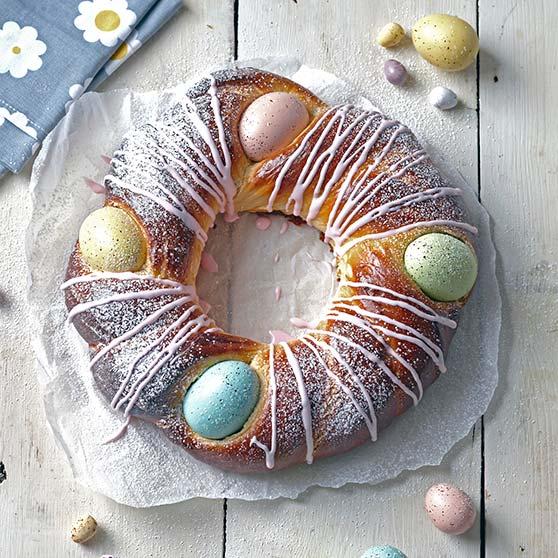 Easter Eggstravganza
Here you can find both satisfying and sweet treats for a very happy Easter weekend.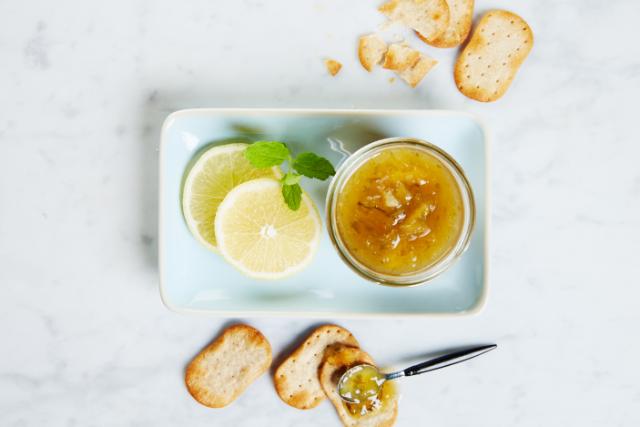 Time for citrus
Is there anything better than to start the morning with homemade marmalade on your toast. Let the season's citrus fruits inspire you.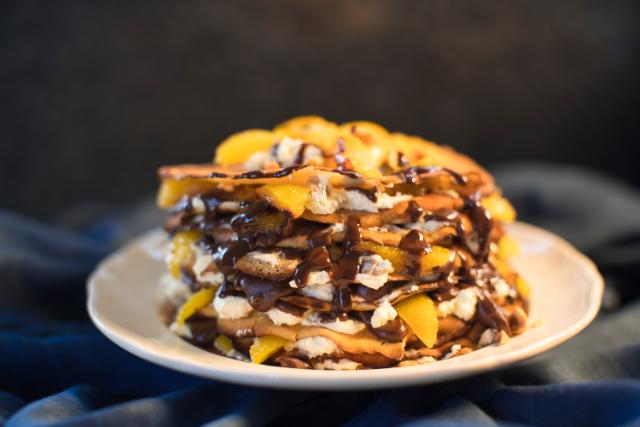 Perfect Pancakes
Inspired by the Japanese breakfast staple, Puffed Pancakes with Strawberries, Cinnamon Syrup and Lemon Cream, served warm and straight from the pan are sure to be a winner with all the family.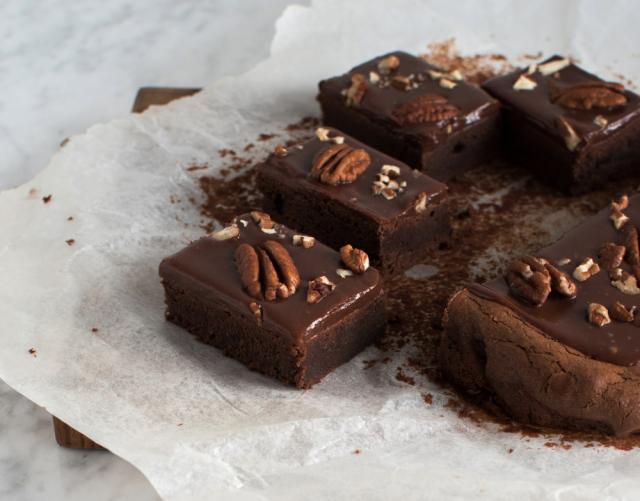 Delicious chocolate
Mmm! What could be better than a rich, sumptuous chocolate cake to lift the spirits – either as an indulgent treat or to round off a meal.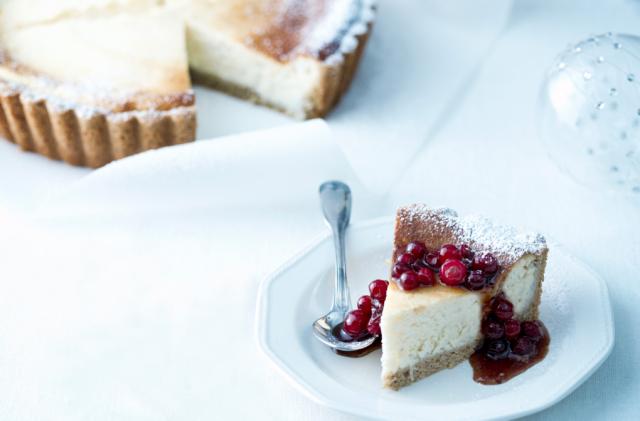 Cheesecakes of every kind
How about serving up a creamy, tangy cheesecake rather than a regular cake at your party? Cheesecakes come in many different variations, forms and flavours.