Ingredients
For the chilli sauce
2 red chillies, seeds removed and finely chopped
4 spring onions, sliced
60g Siúcra Golden Granulated Sugar
100ml water
½ tsp salt
½ tsp fennel seeds
¼ tsp mustard seeds
For the pancakes
100g rice flour
3 tbsp cornflour
½ tsp ground turmeric
220ml coconut milk
½ tsp salt
For the pancetta
10 slices pancetta
3 tbsp Siúcra icing sugar

1 lime, juice only
4 tbsp crème fraiche

Salt and freshly ground black pepper
Oil, for frying

2 to 3 ripe avocados, de stoned, peeled and sliced thinly
Micro leaves or rocket leaves, to serve
3 spring onions, thinly sliced lengthways, to serve
Radish slices, to serve (optional)
Coriander sprigs, to garnish
Instructions
To prepare the chilli sauce, place the red chillies, spring onions, Siúcra Golden Granulated Sugar, water, salt, fennel seeds and mustard seeds into a saucepan over a medium heat and bring to the boil, reduce the heat and simmer slowly for about 10 to 12 minutes until a thick sauce forms. Remove from the heat and cool. Set aside.
To prepare the pancakes, place the rice flour, cornflour, turmeric and salt into a jug. Pour enough coconut milk to form a thin batter. Leave the batter to rest in the fridge for 1 hour.
To prepare the pancetta, place on a roasting tray, dust with the Siúcra Icing Sugar and place under the grill until crisp, keeping an eye on it. Keep warm.
To cook the mini pancakes, heat a frying pan with oil and pour out 3 small thin pancakes, you may have to twist the pan to get them thinner or even flatten out with the back of a spoon. Leave to cook for 1 minute on each side. Transfer to a plate and keep warm.
Meanwhile combine the crème fraiche with lime juice, season with salt and freshly ground black pepper.
To assemble, place 3 to 4 pancakes on a plate, add the micro leaves or shredded spinach to each, then add the spring onion strips, the avocado slices and radish slices if you are using them. Break the pancetta into pieces and add to the top. Spoon a little lime crème fraiche on as well as the chilli sauce. Garnish with coriander sprigs. Fold over in half and serve immediately.
Recipe supplied by Catherine Fulvio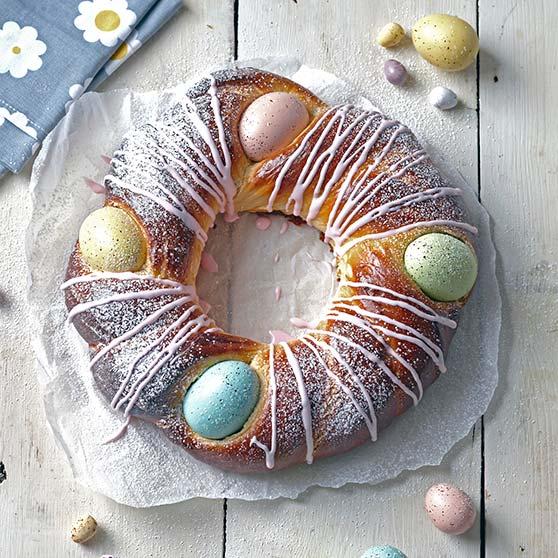 Easter Eggstravganza
Here you can find both satisfying and sweet treats for a very happy Easter weekend.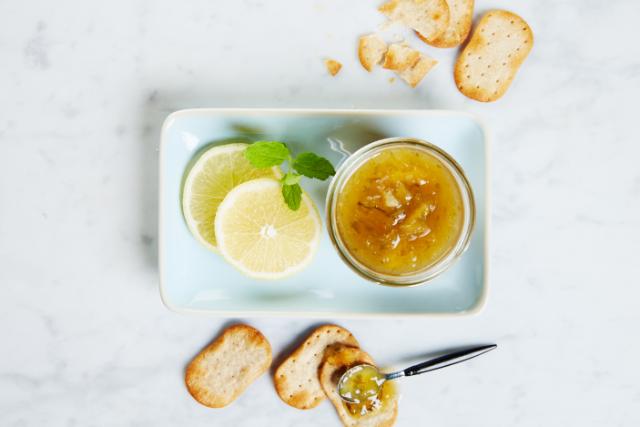 Time for citrus
Is there anything better than to start the morning with homemade marmalade on your toast. Let the season's citrus fruits inspire you.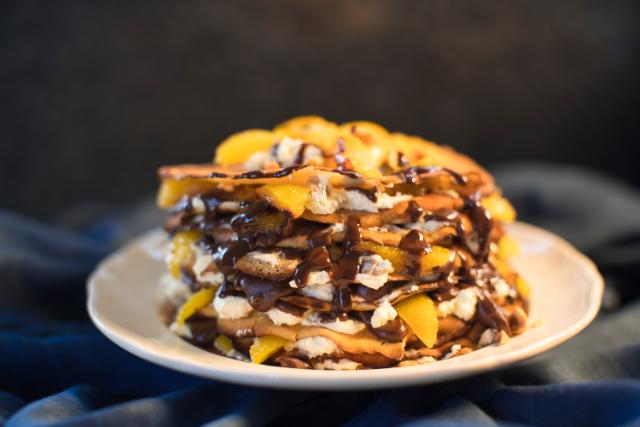 Perfect Pancakes
Inspired by the Japanese breakfast staple, Puffed Pancakes with Strawberries, Cinnamon Syrup and Lemon Cream, served warm and straight from the pan are sure to be a winner with all the family.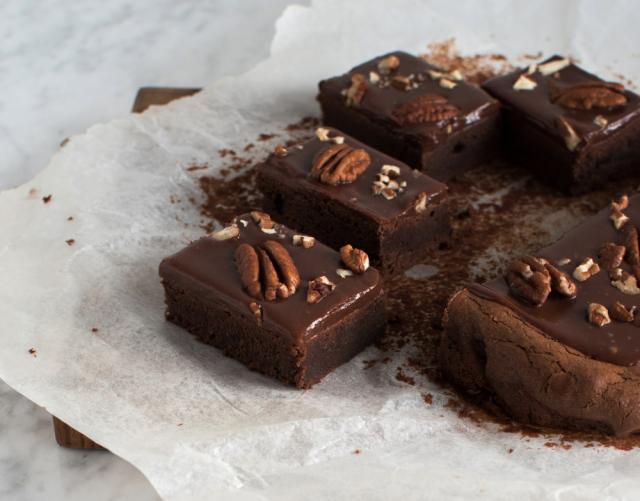 Delicious chocolate
Mmm! What could be better than a rich, sumptuous chocolate cake to lift the spirits – either as an indulgent treat or to round off a meal.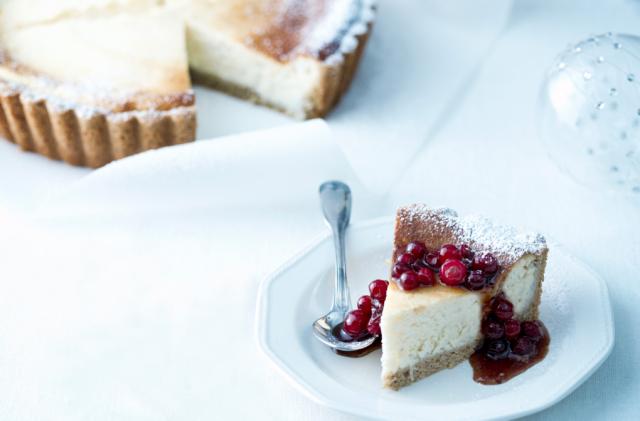 Cheesecakes of every kind
How about serving up a creamy, tangy cheesecake rather than a regular cake at your party? Cheesecakes come in many different variations, forms and flavours.