Ingredients
2 x 4 cutlets racks of Lamb, (2 cutlets per person)
Sprigs of Mint and Rosemary, to garnish
For the Crust
2 tsp Dijon Mustard
2 tbsp Rapeseed Oil
1 Lemon, zest only
30g Breadcrumbs
6 Mint leaves, shredded finely
1 tsp Chopped Rosemary
Salt and freshly ground Black Pepper
For the Roast Butternut Squash
800g (about 1 large) Butternut Squash, peeled and sliced into wedges
6 Shallots, peeled and halved
100g Siúcra Light Golden Brown Sugar
50g Butter
1 tbsp Rapeseed Oil
½ tsp Ground Cumin
5 small sprigs of Rosemary
For the Dressing
3 Shallots, very finely chopped
12 Mint leaves, finely shredded
50ml Wine Vinegar
60g Siúcra Light Golden Brown Sugar
2 tbsp Chopped Chives
Salt and fres
Instructions
To prepare the dressing, combine Siúcra Light Golden Brown Sugar with all the other ingredients and stir well.
Preheat the oven 180°C/fan 160°C /Gas mark 4.
Place the butternut squash wedges and shallots on a lined roasting tray.
Place Siúcra Light Golden Brown Sugar, butter, oil and cumin into a saucepan over a medium heat and stir until the sugar has almost dissolved. Pour over the butternut squash and shallots and toss well.
Sprinkle the rosemary over and roast for about 25 to 30 minutes, tossing a few times until golden and cooked.
Increase the temperature to 200°C/fan 180°C /Gas mark 6 for the rack of lamb.
To prepare the crust for the lamb, mix the Dijon mustard, oil, lemon zest, breadcrumbs, mint, and rosemary in a small bowl. Add salt and freshly ground black pepper.
Heat a large frying pan with a little oil on a medium to high heat, place the lamb into the pan and sear until brown.
Spread the crust over the seared rack of lamb.
Transfer the racks to a roasting tin and place in the oven for about 14 to 16 minutes for medium or 16 to 18 minutes for well done.
Wrap the rack in foil and allow to rest and keep in a warmer for at least 15 minutes.
To serve, spoon the roasted butternut squash and shallots onto the serving platter or board and add the sliced cutlets. Season the cutlets lightly with salt and freshly ground black pepper. Garnish with sprigs of mint and rosemary.
Spoon the dressing over the lamb and pour the rest into a serving bowl.
Recipe supplied by Catherine Fulvio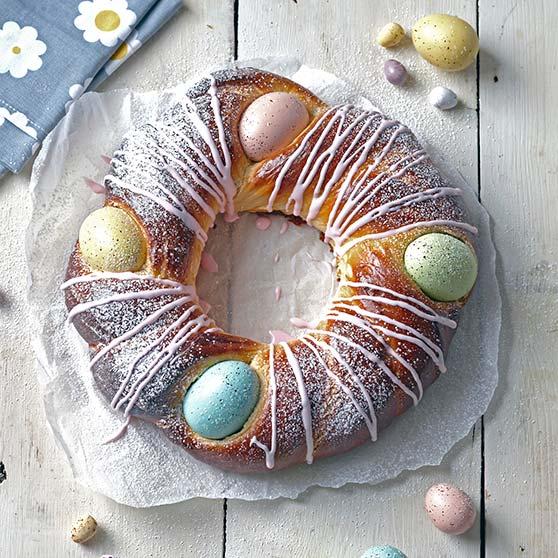 Easter Eggstravganza
Here you can find both satisfying and sweet treats for a very happy Easter weekend.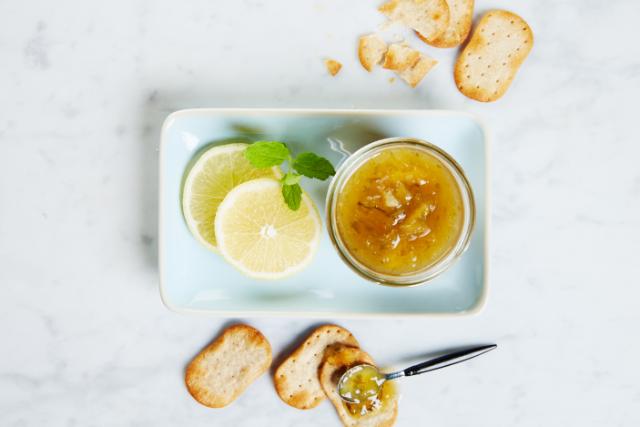 Time for citrus
Is there anything better than to start the morning with homemade marmalade on your toast. Let the season's citrus fruits inspire you.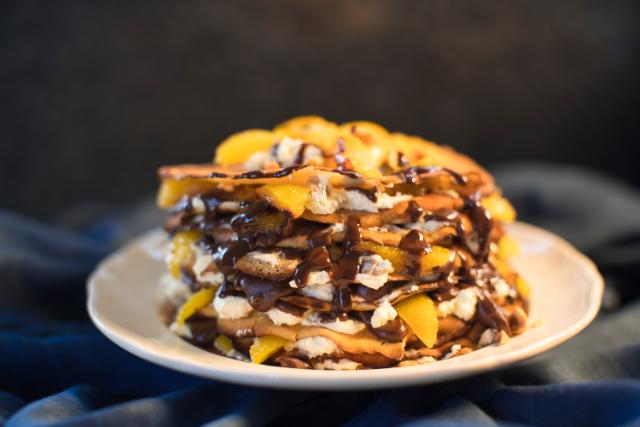 Perfect Pancakes
Inspired by the Japanese breakfast staple, Puffed Pancakes with Strawberries, Cinnamon Syrup and Lemon Cream, served warm and straight from the pan are sure to be a winner with all the family.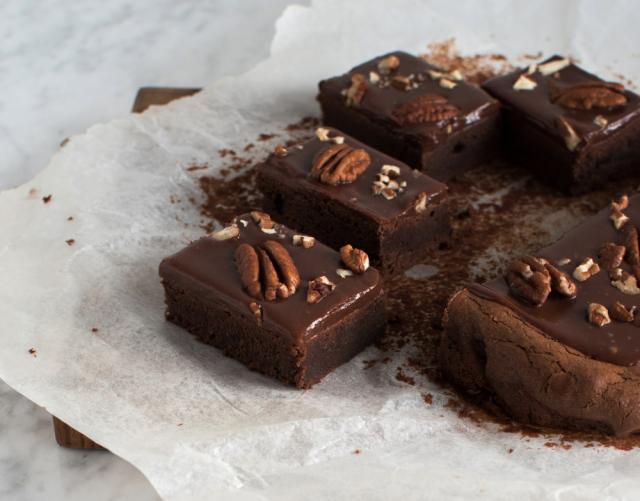 Delicious chocolate
Mmm! What could be better than a rich, sumptuous chocolate cake to lift the spirits – either as an indulgent treat or to round off a meal.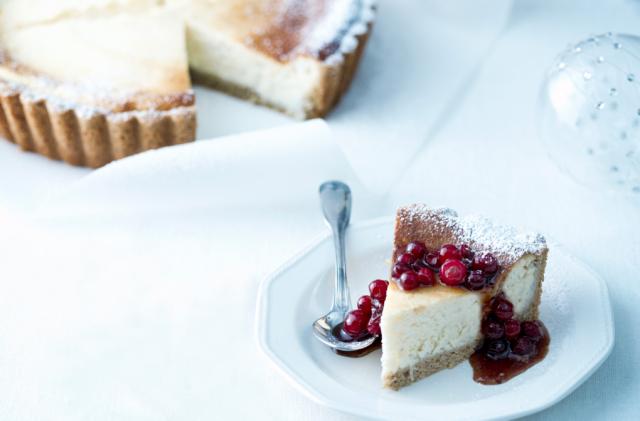 Cheesecakes of every kind
How about serving up a creamy, tangy cheesecake rather than a regular cake at your party? Cheesecakes come in many different variations, forms and flavours.