Spinach Pancakes with Leeks, Kale, Pepper and Caramelized Walnuts
These Siúcra and Catherine Fulvio's Spinach Pancakes with Leeks, Kale, Pepper and Caramelized Walnuts will make for a special feast for your loved ones! Adding baby spinach to the batter of these savoury pancakes gives a wonderful vibrant green colour that is sure to brighten up any plate – and create a mouth-watering dish!
Rating (4 ratings)
Ingredients
For caramelised walnuts
60g walnut halves
100g Siúcra Light Golden Brown Sugar
For the filling
1 leek, sliced
2 cloves garlic, finely chopped
1 red pepper, thinly diced
1 tsp chopped thyme
60ml vegetable stock
2 large leaves of kale, shredded
4 tbsp cream
Pinch nutmeg
For the pancakes
250g plain flour
2 tbsp. Siúcra Caster Sugar
A small handful of baby spinach, finely shredded
A pinch of paprika
2 eggs
350ml milk

3 to 4 tbsp water, if the batter is too thick

50g feta cheese, crumbled, to garnish
Sprigs of thyme, to garnish
Instructions
To make the caramelised walnuts
1. Line a baking tray with parchment and brush lightly with a non-scented oil. Place the walnut halves onto the parchment paper.
2. Pour the Siúcra Caster Sugar into a non-stick saucepan and heat until just amber in colour. Pour the caramelised sugar over the walnuts and leave to set.
To prepare the filling
1. Heat a saucepan with some oil and sauté the leek for 6 minutes until softened but not browned. Add the garlic and cook for 1 minute.
2. Add the red pepper, thyme, stock and cook for a further 3 minutes before adding the shredded kale and nutmeg. Simmer for about 2 minutes before pouring in the cream. Set aside until the pancakes are cooked.
To prepare the pancakes
1. Combine the plain flour, Siúcra Caster Sugar and spinach in a bowl. Add a pinch of paprika. Beat together the eggs and milk and slowly whisk into the flour mix. Pour into a jug.
2. When ready to cook, heat the frying pan and add a little butter and oil, give the batter a quick stir and then pour just enough into the pan to make a large size pancake.
3. Cook for about 1½ minutes and then turn onto the other side, cooking for about ½ minute until golden and cooked.
4. Place on a clean plate continuing to finish all the batter. Place sheets of parchment into between the pancakes to prevent them from sticking.
To serve
1. Place a pancake on the plate, spoon in the filling on one half and fold the other half over.
2. Serve 2 pancakes per person and crumble the feta over the top as well as some caramelized walnuts. Garnish with sprigs of thyme.
Recipe supplied by Catherine Fulvio
Christmas baking
Baking for Christmas is always something special. This is the one safe haven that always seems to cling to tradition. But perhaps you would like to try something different for a change… you might find yourself a new favourite goodie this year!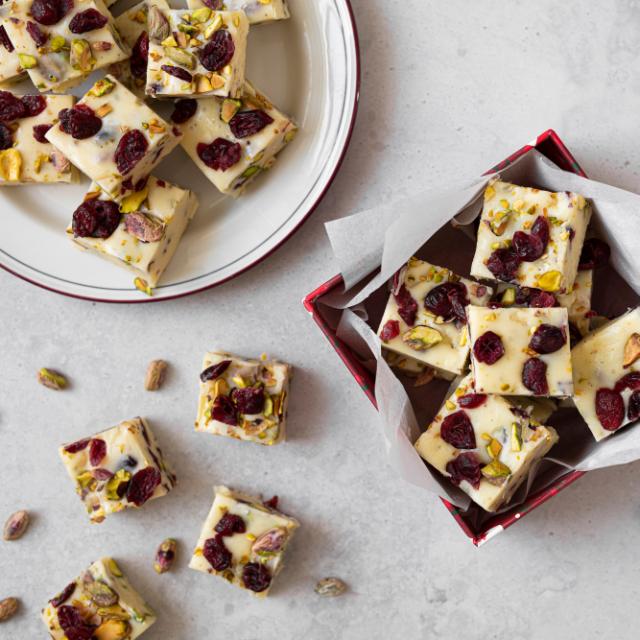 Christmas goodies
For many, Christmas wouldn't be complete without sweet treats. Put out homemade toffees, chocolates and truffles for everyone to enjoy. Whether you want the most classic Christmas treats or more advanced alternatives, we've got the recipe.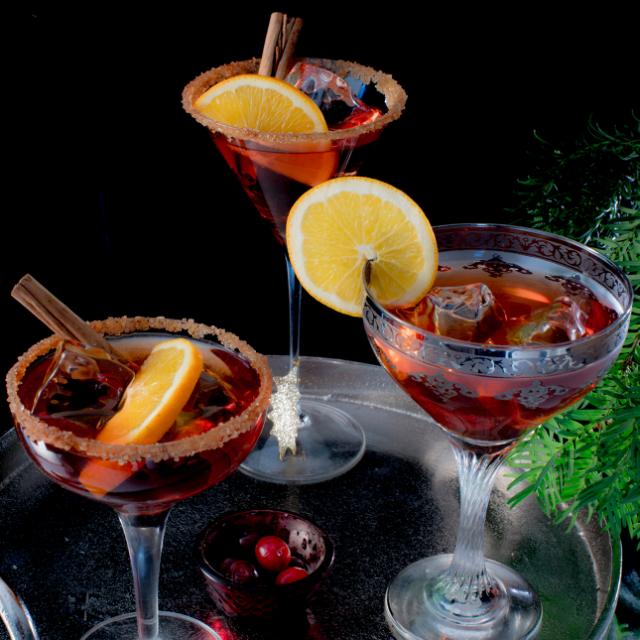 Christmas drinks
The Christmas holiday provides many opportunities to get together and mingle with a pleasant drink in the hand. A few suggestions for Christmas celebrations big and small.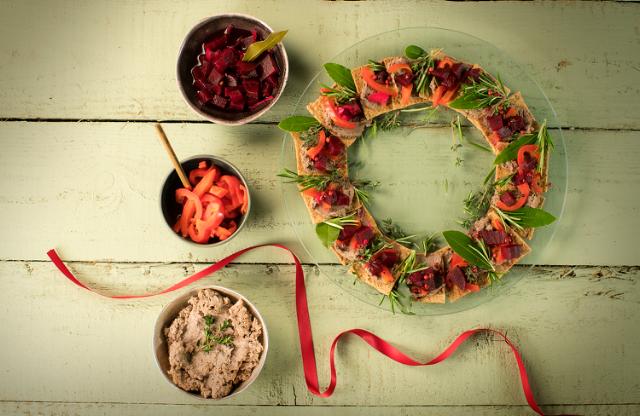 Christmas dinner
Certain things should never be left off the Christmas dinner table – and you will also find many new, exciting dishes here!
Christmas desserts
Midwinter is redolent of oranges and spices – fragrances evoking images of countries less dark and cold than our northern climes. After Christmas dinner, it's nice to serve something refreshing like an orange salad or citrus ice cream.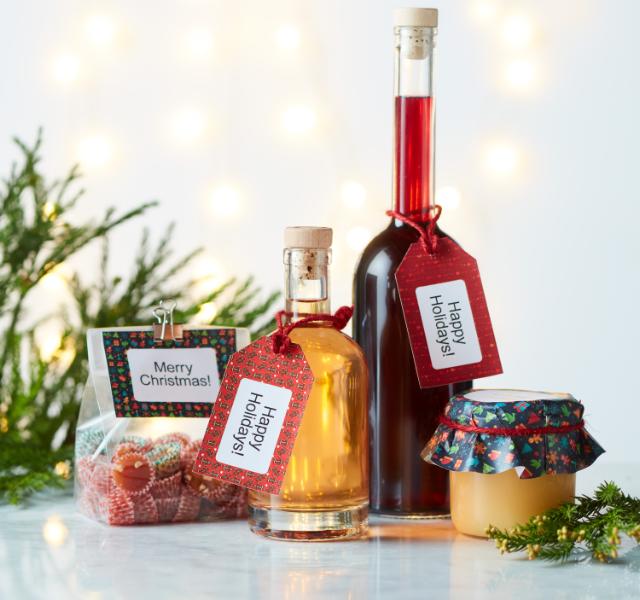 The Labelling Machine
Create simple, pretty labels and table placement cards in a variety of patterns and colours.