Ingredients
Pie crust:
300 g plain flour or almond flour
120 g Siúcra Icing Sugar
125 g butter, chopped into pieces
Zest of 1 lemon
1 egg yolk
4-6 tbsp ice cold water

Vanilla cream:
500 ml milk
2 tsp of Vanilla Extract
1 tsp vanilla sugar
90 g Siúcra Granulated Sugar
6 egg yolks
3 tbsp cornflour
50 g softened butter
Fresh berries and Siúcra Icing Sugar for decoration
Instructions
Pie Crust
Work the flour, sugar and butter into a crumbly dough. Add the lemon zest. Fold in the egg yolk. Add the water a tablespoon at a time until the mixture turns into a smooth dough. Roll into a ball and leave to rest in the refrigerator for at least one hour. Pre-heat the oven to 200 °C. Roll or press the pie dough into moulds with a removable base or almond moulds. Bake them in the oven for 10-12 minutes. Leave to cool and then carefully remove the pie crusts from the moulds. NB: The crust will be more brittle if you used almond flour. Fill the tartlets with vanilla cream and decorate with berries and icing sugar.
Vanilla cream:
Bring the milk to the boil and fold in the vanilla extract. Beat the vanilla, granulated sugar, egg yolks and cornflour until fluffy. Continue beating the mixture as you pour in the hot milk. Pour the mixture back into the pan and heat gently, continuing to stir until it starts to thicken. Take the vanilla cream off the heat and pour into a bowl. Add the butter and stir until completely melted. Cover and refrigerate until chilled.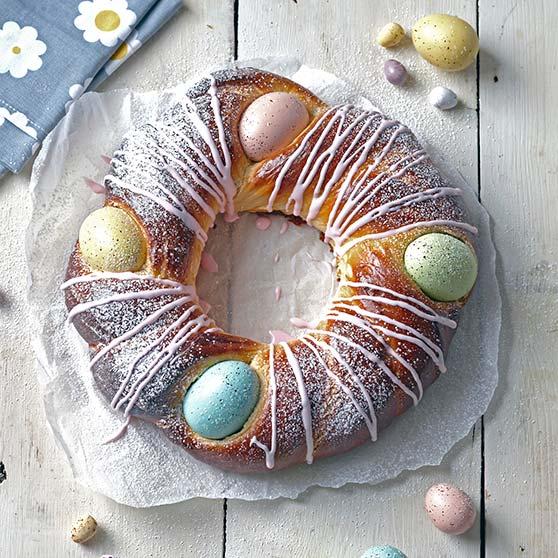 Easter Eggstravganza
Here you can find both satisfying and sweet treats for a very happy Easter weekend.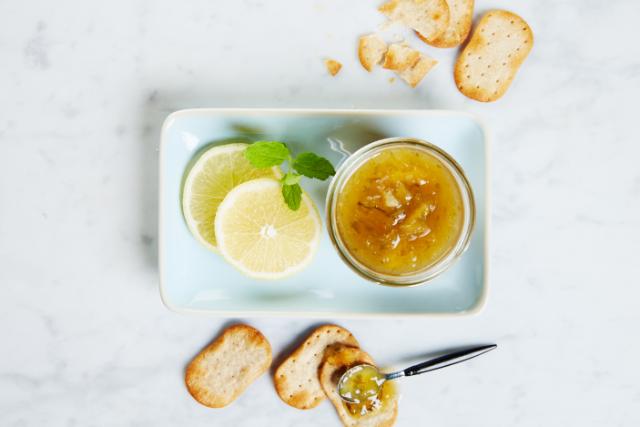 Time for citrus
Is there anything better than to start the morning with homemade marmalade on your toast. Let the season's citrus fruits inspire you.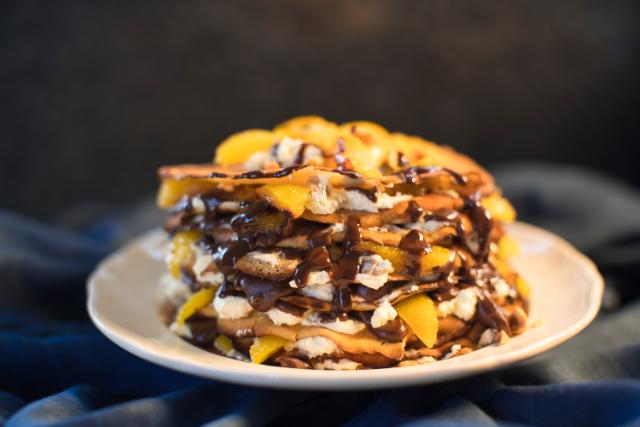 Perfect Pancakes
Inspired by the Japanese breakfast staple, Puffed Pancakes with Strawberries, Cinnamon Syrup and Lemon Cream, served warm and straight from the pan are sure to be a winner with all the family.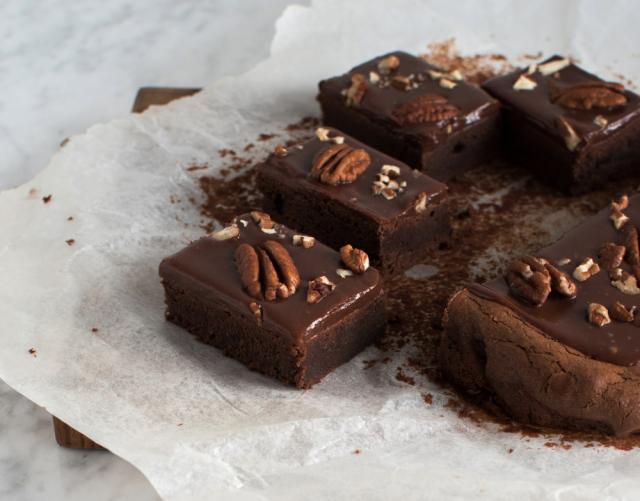 Delicious chocolate
Mmm! What could be better than a rich, sumptuous chocolate cake to lift the spirits – either as an indulgent treat or to round off a meal.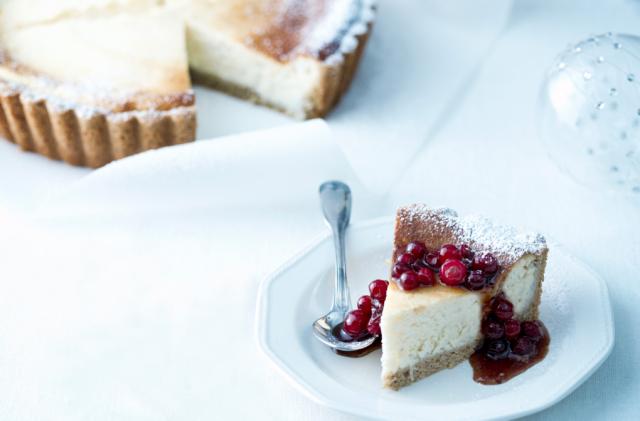 Cheesecakes of every kind
How about serving up a creamy, tangy cheesecake rather than a regular cake at your party? Cheesecakes come in many different variations, forms and flavours.